We are a collaborative Landscape Architecture studio based in Bath
Our Landscape Institute registered practice is based in Bath, but we enhance environments all over the UK. Whether we're working on a project in our studio or out in the landscape, we believe success comes from collaboration.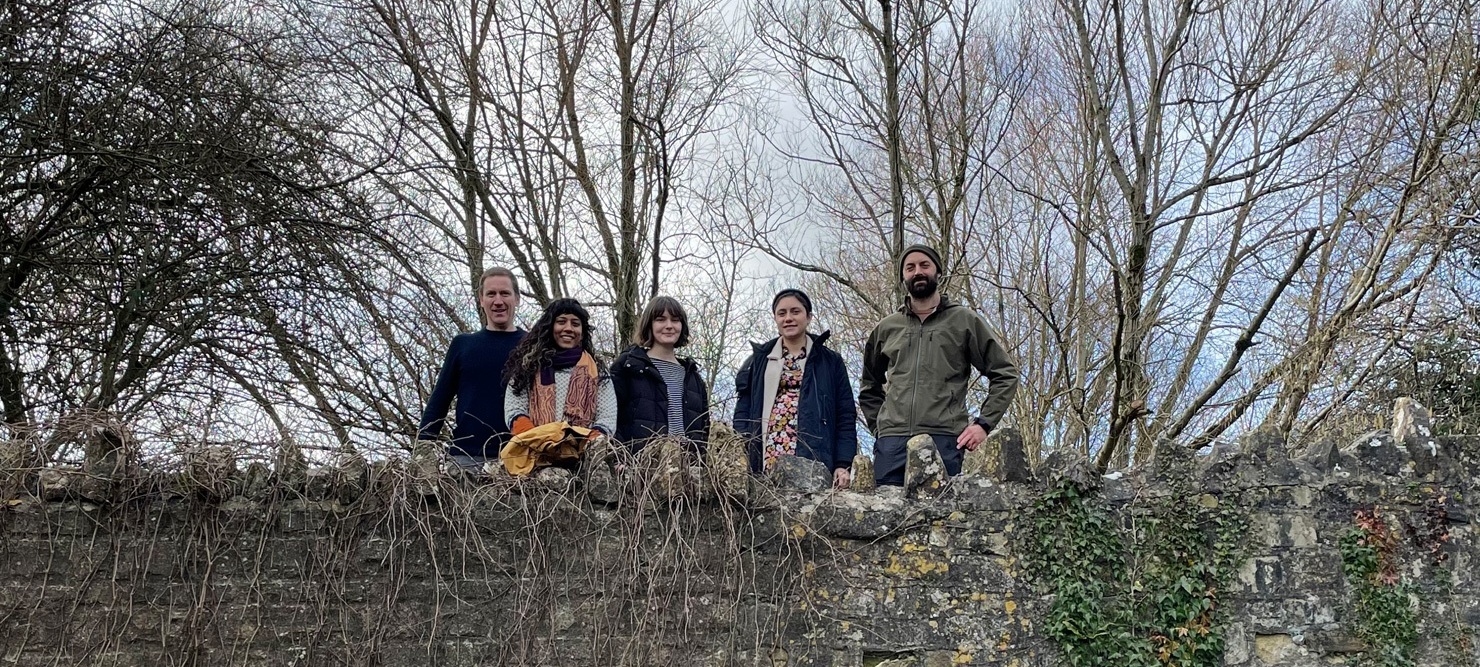 BA (HONS) DIPLA CMLI
Jack Marshall
Director
Jack Marshall is a qualified Landscape Architect and the co-founder of SEED Landscape Design Limited. He has a passion for nature and loves fishing, running and exploring.
At SEED, Jack runs a number of projects as well as supporting and overseeing all of the other projects in the studio. He has designed and completed a number of community led schemes including Manor Works in Sheffield and DISH in London. He has also run a number of private landscapes including Oxpens in Oxfordshire and Langridge near Bath. Before Covid Jack was working with the National Trust on Dyrham Park, which together with almost all of their current infrastructure projects has been put on hold.
Prior to founding SEED, Jack worked for Dan Pearson Studio on a number of public realm projects including the design of a new roof garden for the Evelina Children's Hospital in London with Hopkins Architects (Stirling Prize shortlisted) and the garden for the Maggie's Cancer Caring Centre at Charing Cross Hospital in London with Richard Rogers (Stirling Prize winner).
Between 2000 and 2004, Jack worked at EDCO Design in London where he was part of an expanding team covering a variety of urban design and public space developments. These included the Triton Square development at Regents Place in London with British Land, the Greenpark development in Reading, and a scheme for the design and future management of 350 hectares of land along the River Kennet and the Kennet & Avon Canal.
Jack is a member of the Landscape Institute and an occasional lecturer/tutor at Bath University.

BSc (Hons) MArch (Hons)
Bobbie Glendinning
Landscape Architect Licentiate
Bobbie has a background in architecture, having completed both her Bachelors and Masters degrees at the University of Bath. Outside of SEED she likes to paint, hike and run.
Bobbie is responsible for the running of several private garden projects together with the day to day management of a couple of our community focused project such as The Uplands, Bristol. She also supports James and Jack on the more technical side of projects.
As part of her work experience, she spent over 2 years working for Macgregor Smith on a variety of urban design and public realm projects, harnessing an interest in landscape architecture and sustainability. She also completed a 9 month placement at Stonewood Design where she worked on a Museum of the Garden and several private residences.
Bobbie is currently studying for her Chartership in Landscape Architecture
Bsc (Hons) DipLA
James Hamilton
Associate Director
James Hamilton has a background in garden design and horticulture. He completed a Horticulture diploma at Berkshire college of Agriculture and a BSc (Hons) Landscape Design at Writtle school of design with an emphasis on planting before completing an Landscape Architecture conversion course at the University of Gloucestershire. Outside of work he is a keen cyclist and enjoys long walks in the countryside.
James runs a number of private garden and landscape projects. He is currently working on the implementation of The Field House as well as the design stage of a couple of our para 79 projects. Before Covid he was working with Jack on the National Trust infrastructure development for Dryham Park.
Prior to SEED, James was a senior designer at del Buono Gazerwitz and an associate at Urquhart & Hunt. He has worked on a number of notable garden and landscape projects including working alongside Piet Oudolf on a private garden in Berkshire, alongside Emma Clark on an Islamic Chahar-bagh, alongside del Buono Gazerwitz on a gold medal winning main avenue garden at Chelsea and a 2 hectare private residence on the Cap d'Antibes in France.
BSc (Hons) MLA
Zoe Dobson
Graduate Landscape Architect
Zoe graduated from the University of Sheffield in 2021 with a Masters in Landscape Architecture (Distinction) and was awarded the Masters Scholarship. Outside of SEED she is completing a Diploma in botanical Illustration and enjoys traveling, running, walking and being in nature.
Zoe is mainly working on our Community Gardens & Landscapes and Parks & Schools and is working with James on the planting for Field House.
Prior to SEED Zoe worked as a year out at LUC in Edinburgh, a gardener at Sussex Prairie and had work experience at Groundwork in Middlesbrough.
BSc (Hons) MLA
Mena Shah
Graduate Landscape Architect
Mena graduated in 2020 from the University of Edinburgh with an MLA (distinction) in Landscape Architecture, winning an award for best skills in Site Analysis from LI Scotland. Prior to SEED, she spent the past year working at Grant Associates, and gained work experience at LUC in London.
Before finding her calling in Landscape Architecture, she worked as a gardener, managed volunteers in nature conservation and organised outdoor engagement activities. Her interests in landscape stemmed from studying her BSc in Architectural Technology in the changing landscape of Sheffield and working with Master stone mason Miquel Ramis, who also practiced permaculture in Spain.
Outside the office, Mena practises and teaches the Brazilian art form Capoeira, enjoys sketching and long walks in nature, and learning about well-being and self-sufficiency.
CMLI MA BSc (Hons)
Sian Jones
Heritage Landscape Architect
Jack has known Sian for 20 years having met at EDCO Design in London. We integrate Sian into our team when working on heritage projects such as Dyrham Park for the National Trust or when we need additional support with our Landscape and Visual Impact Assessments.
Sian's specialist area of expertise is working with sensitive and heritage landscapes including World Heritage Sites, National Parks, AONBs, Heritage Coasts, Conservation Areas, Registered Parks and Gardens and within the settings of Listed Buildings and other heritage assets.
Her experience covers landscape restorations based on archival research, through to substantial contemporary interventions within historic settings. She has considerable experience of liaising with the National Trust, Historic England and Natural England, among other conservation bodies and is currently working with Seed at Dyrham Park.
While working together we have developed an exciting, collaborative process which weaves together our naturalistic, sense of place approach with Sian's heritage-based approach.