Nailsea is located to the west of Bristol. Most of the town was developed for housing in the 1970's and 1980's, before which it was a linear landscape of farms and occasional settlements.
The site is on the south west corner of Nailsea and faces out across the River Kenn valley towards Backwell and Brockley. It comprises of two green fields which are loosely separated by a bramble hedge and a woodland to the east side.
The site is undulating, with a noticeable fall to the south and south east. A bridleway runs along the southern boundary. The trees that define this route are the dominant landscape feature of the site.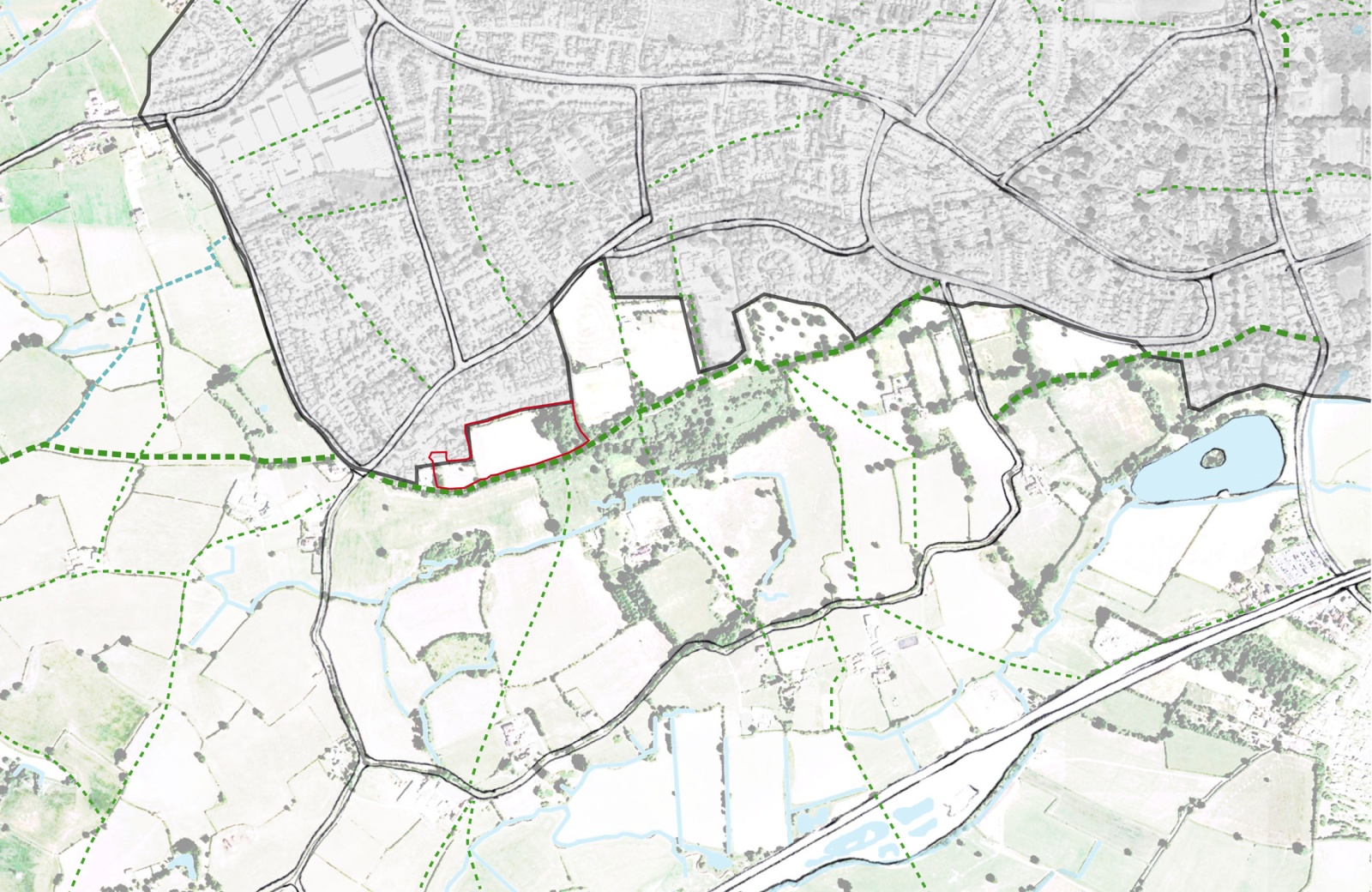 This is our first project with Mikhail Riches and it has been another rewarding collaborative process. Our proposals are inspired by the wonderful rural context, particularly the tree lined bridleway to the south and the edge of town hedgerow to the north.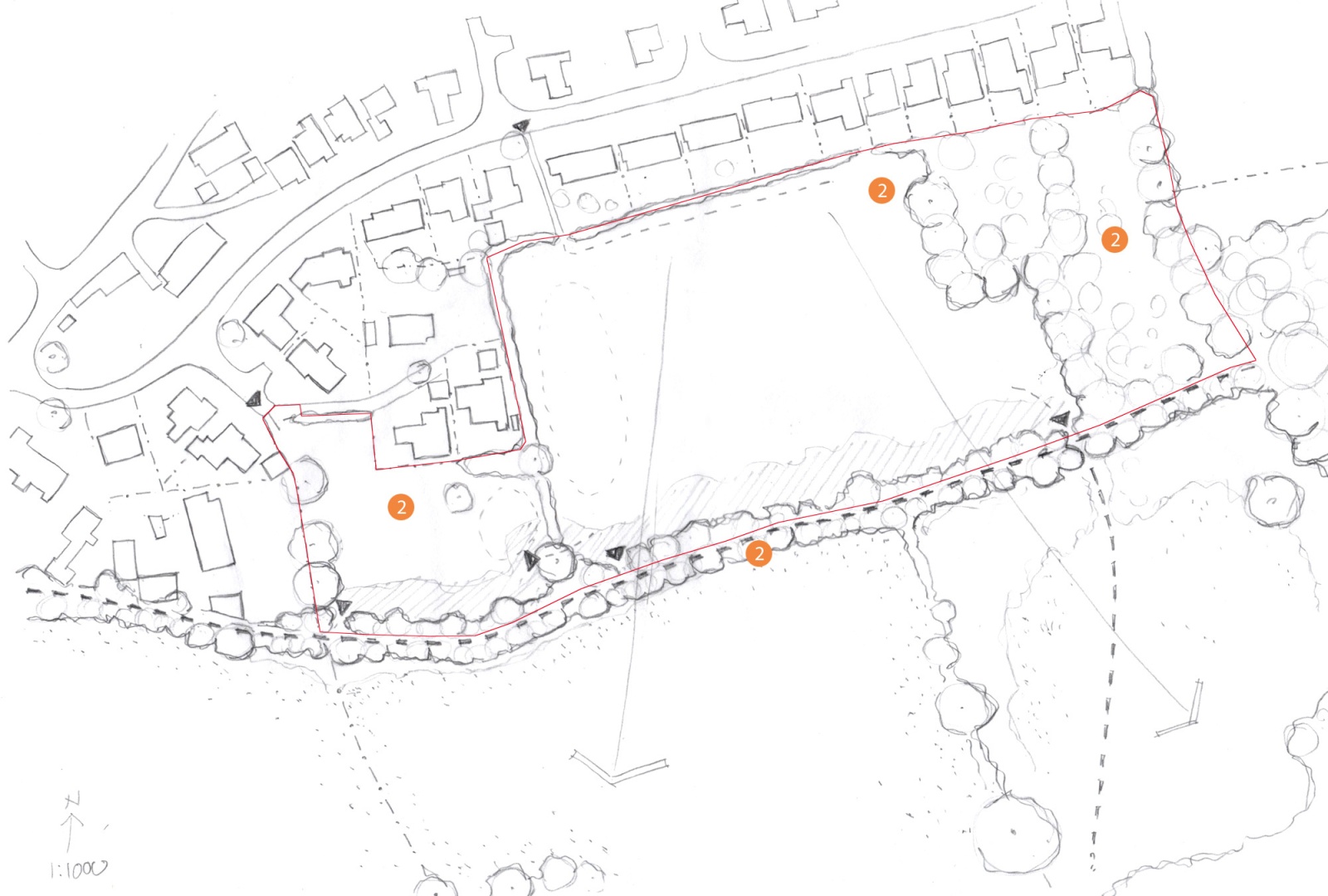 2
The Bridleway from the outside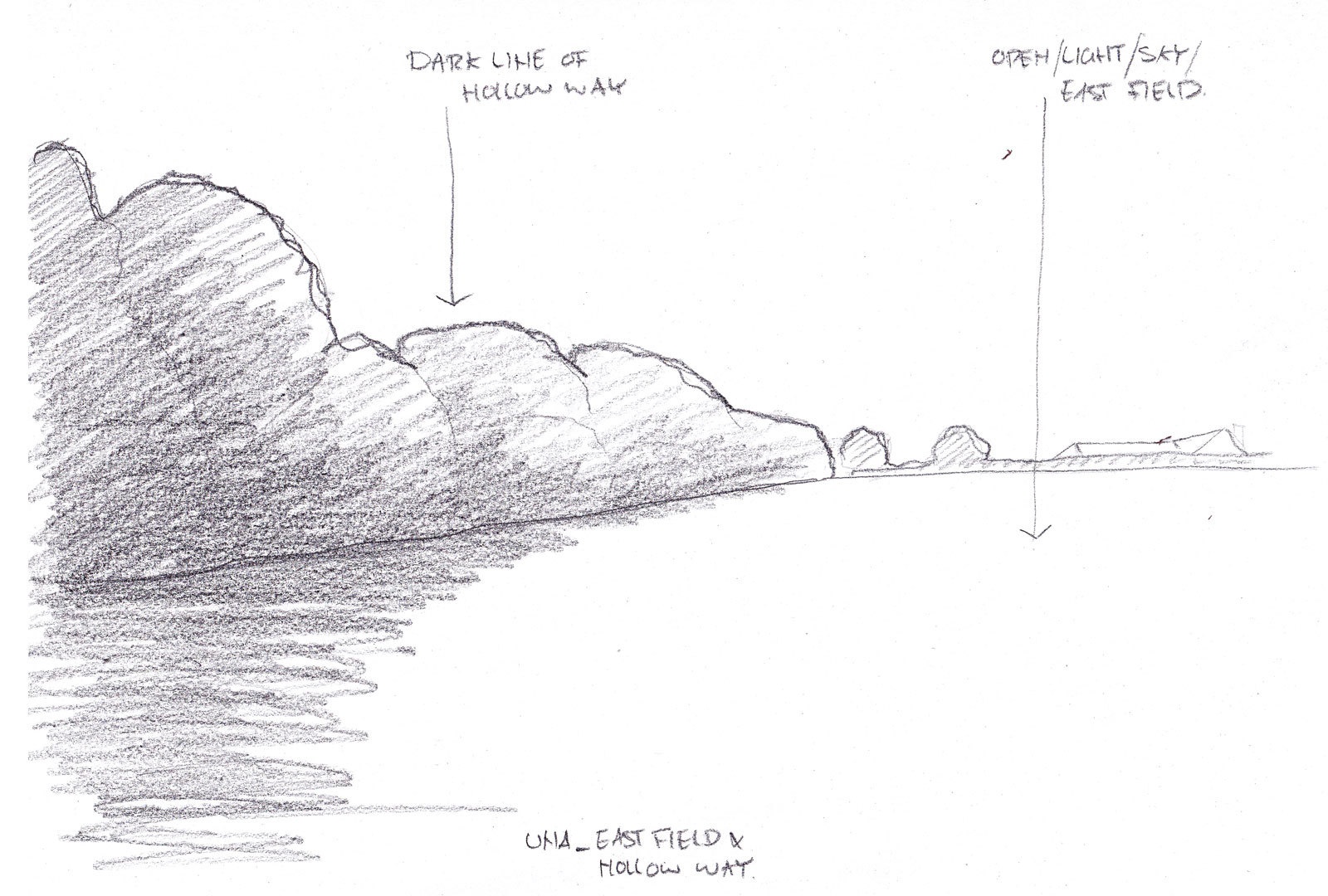 North side = dominant / dark / abrupt
2
Looking down the Bridleway
Subtle curve / dappled shade / intrigue / light - dark / tangled canopy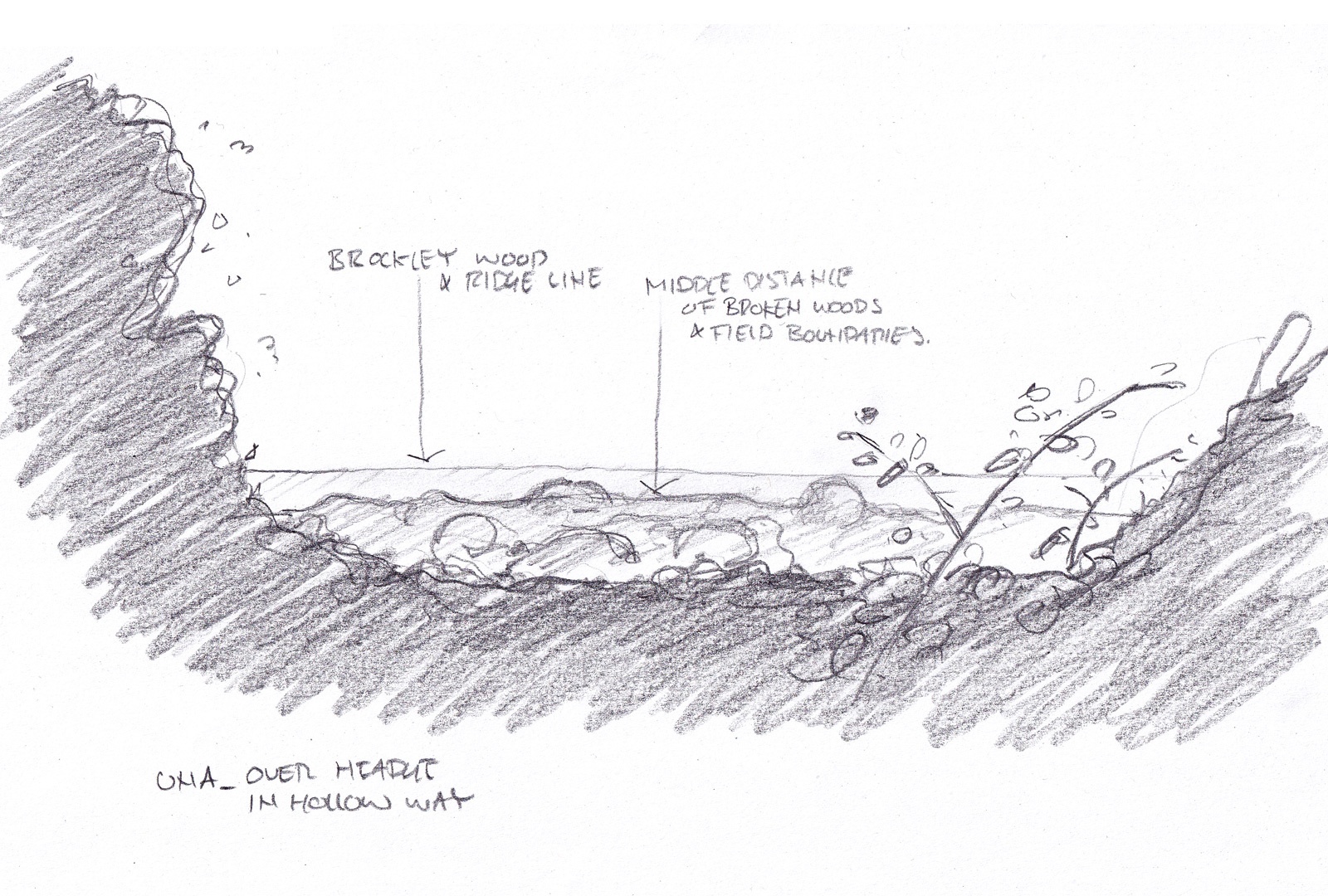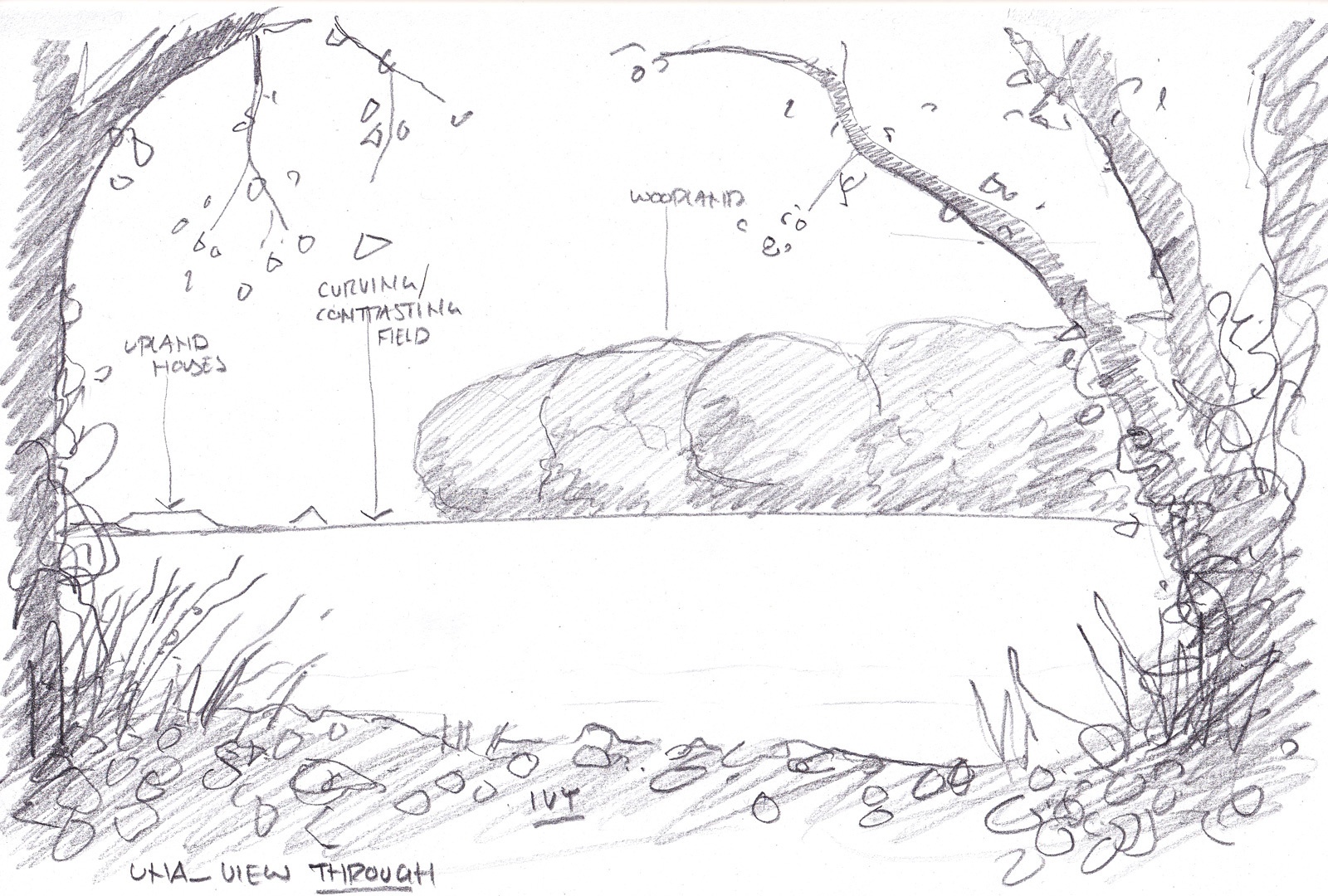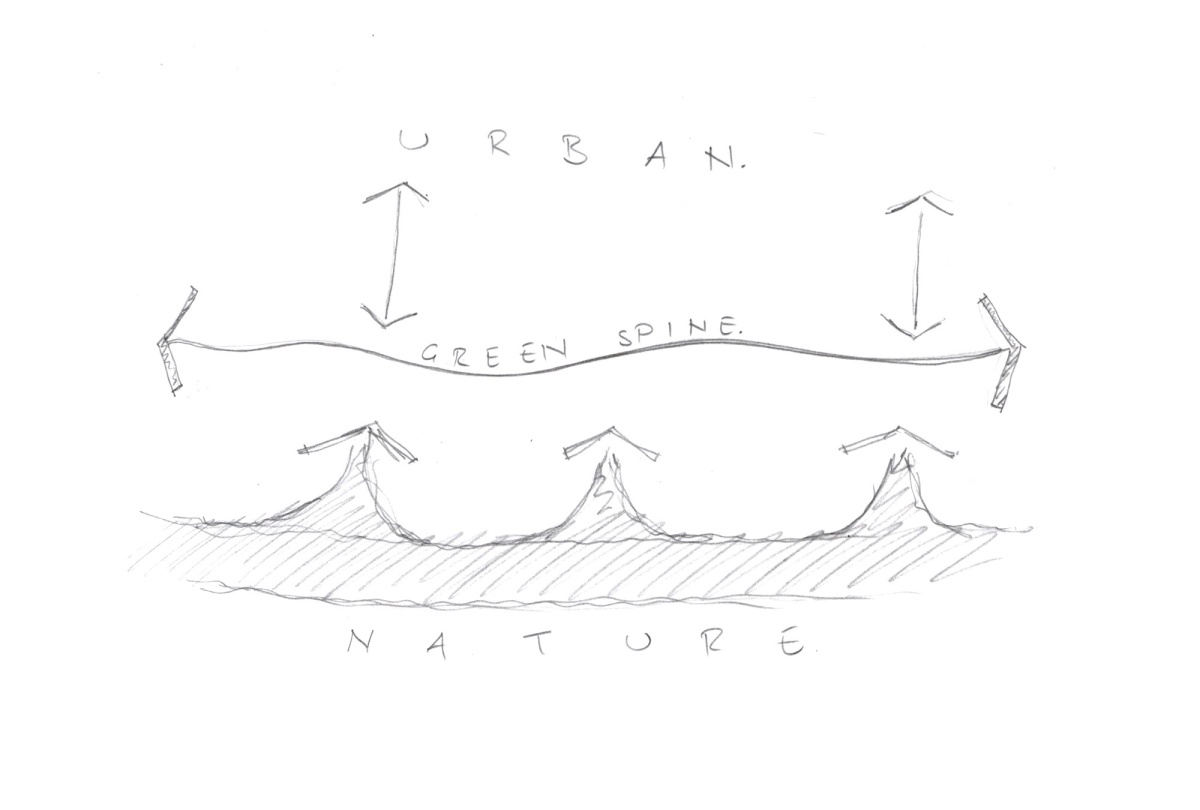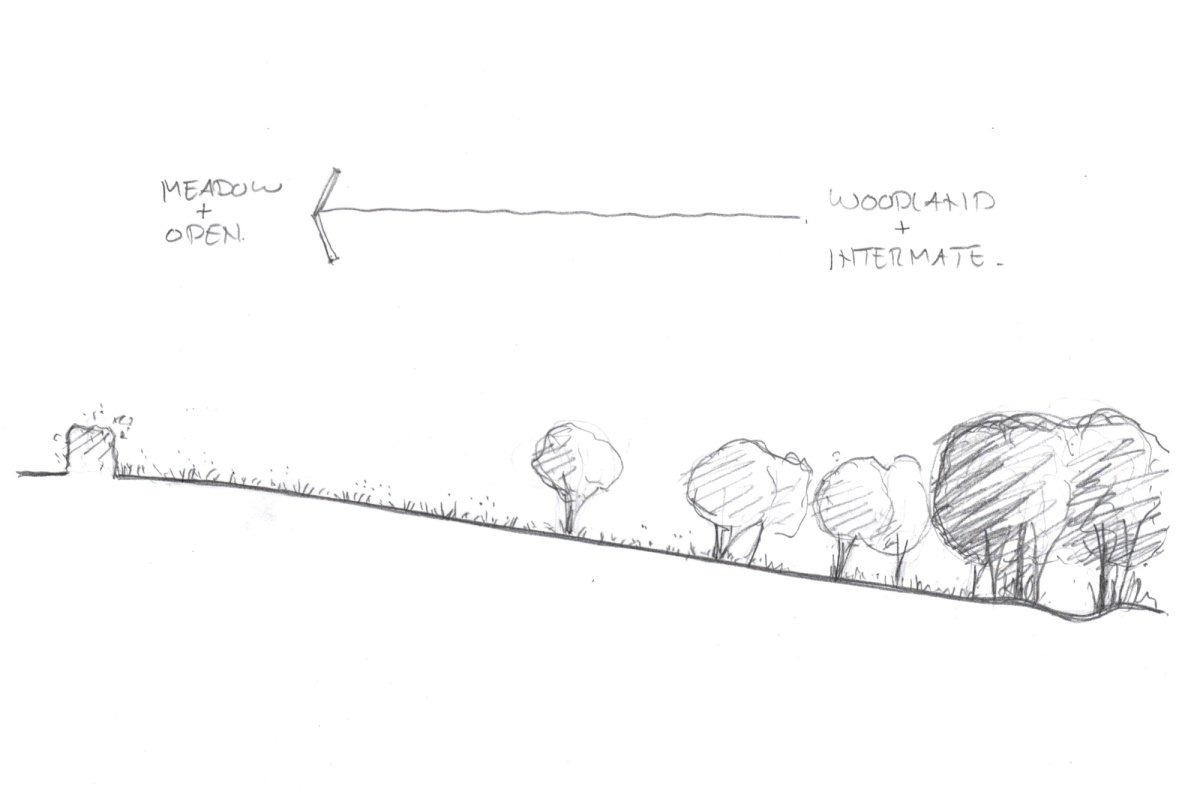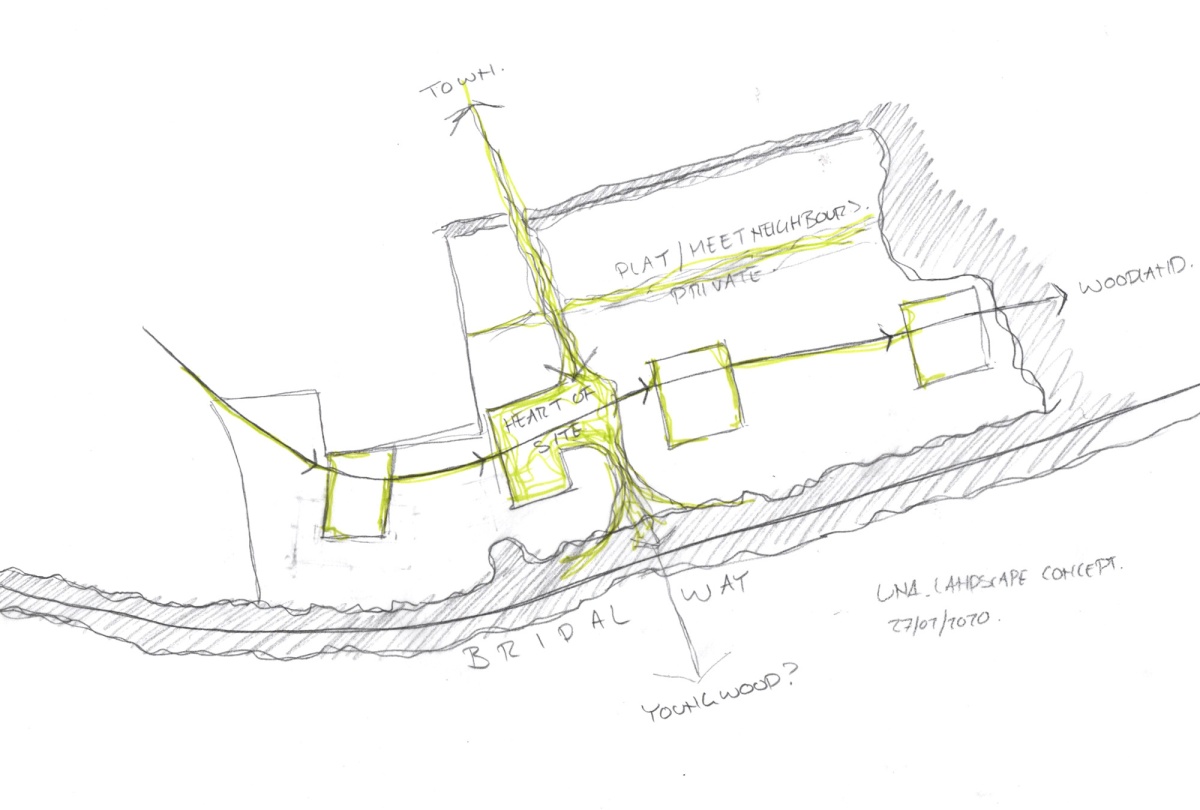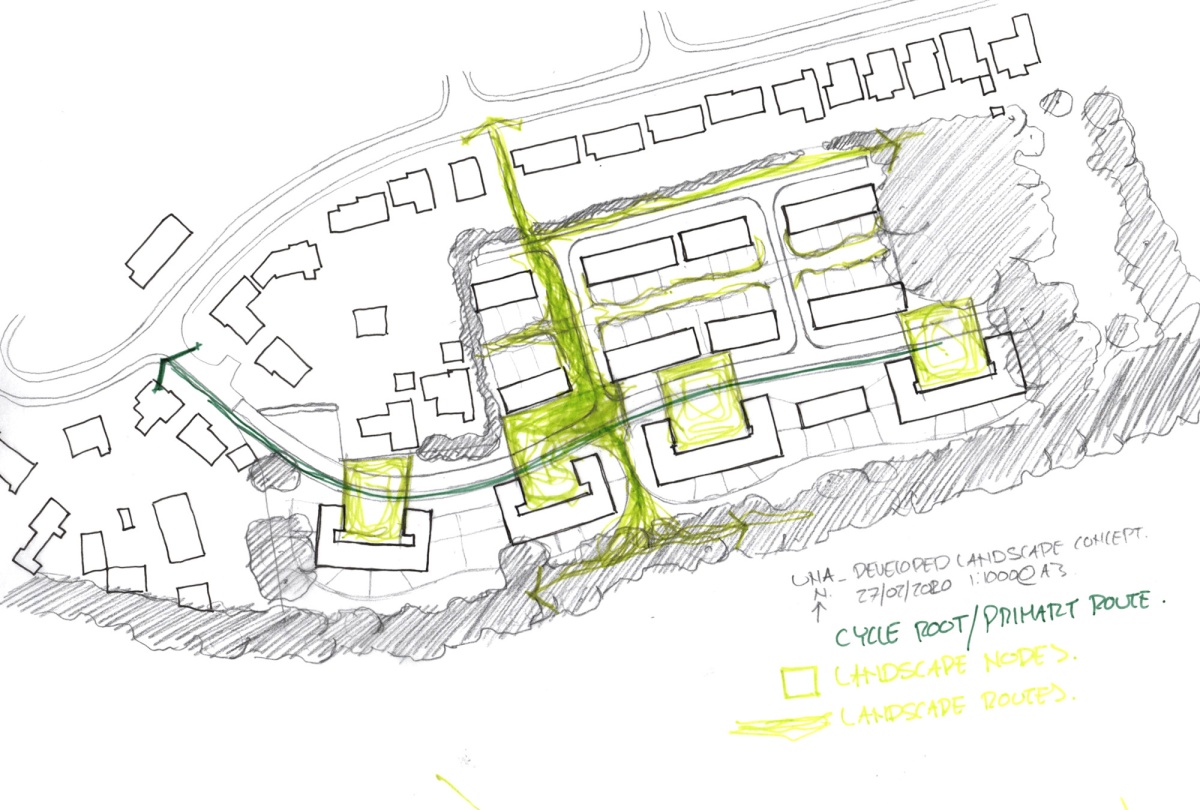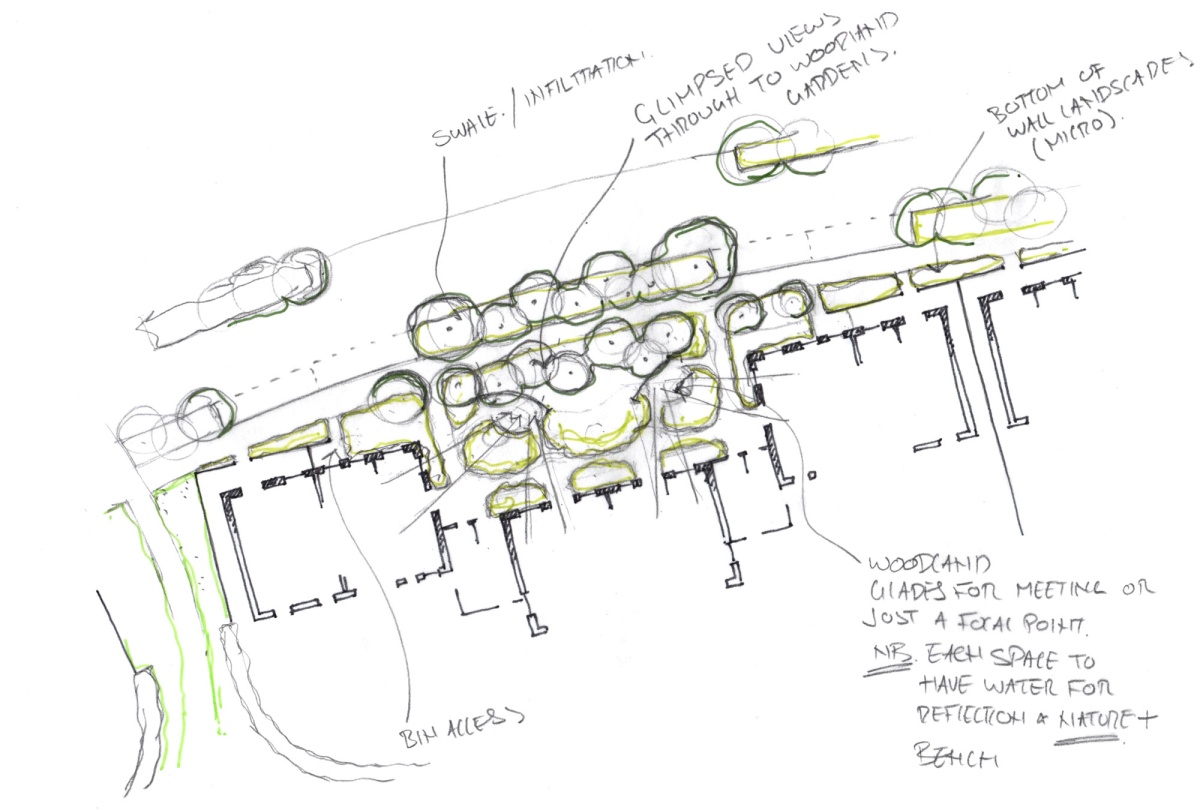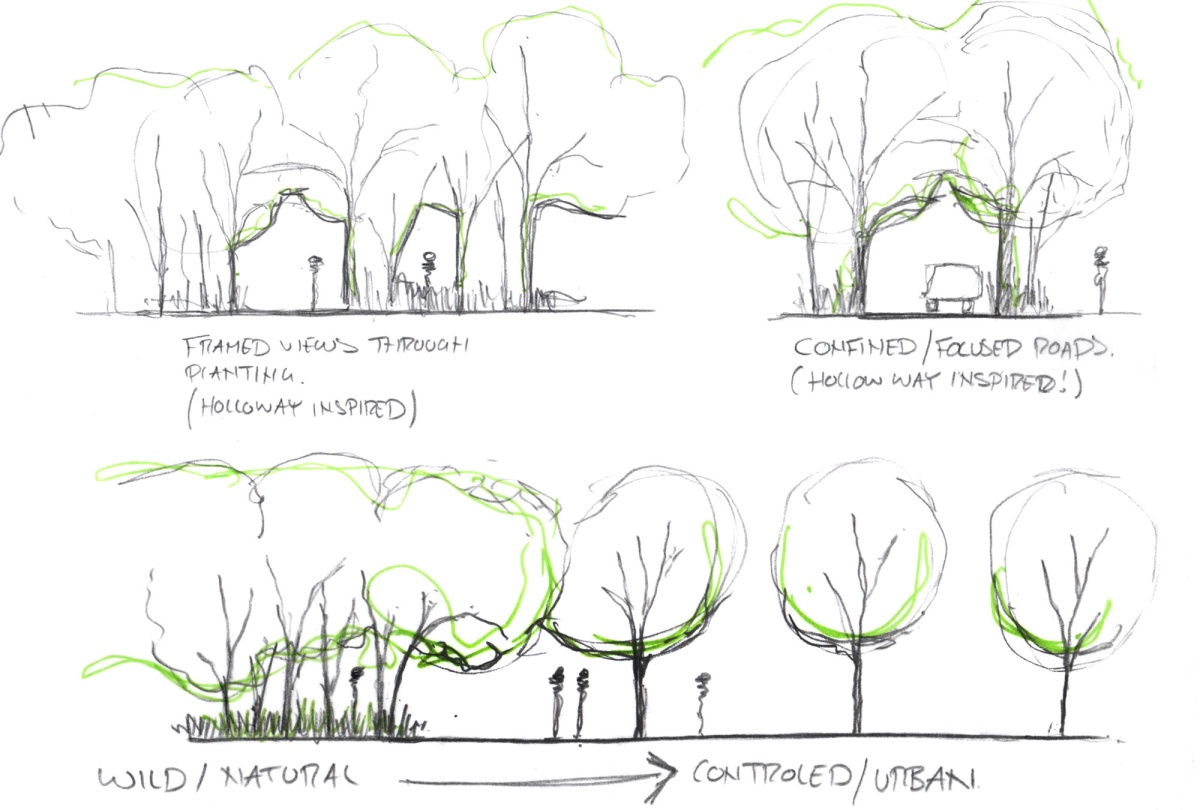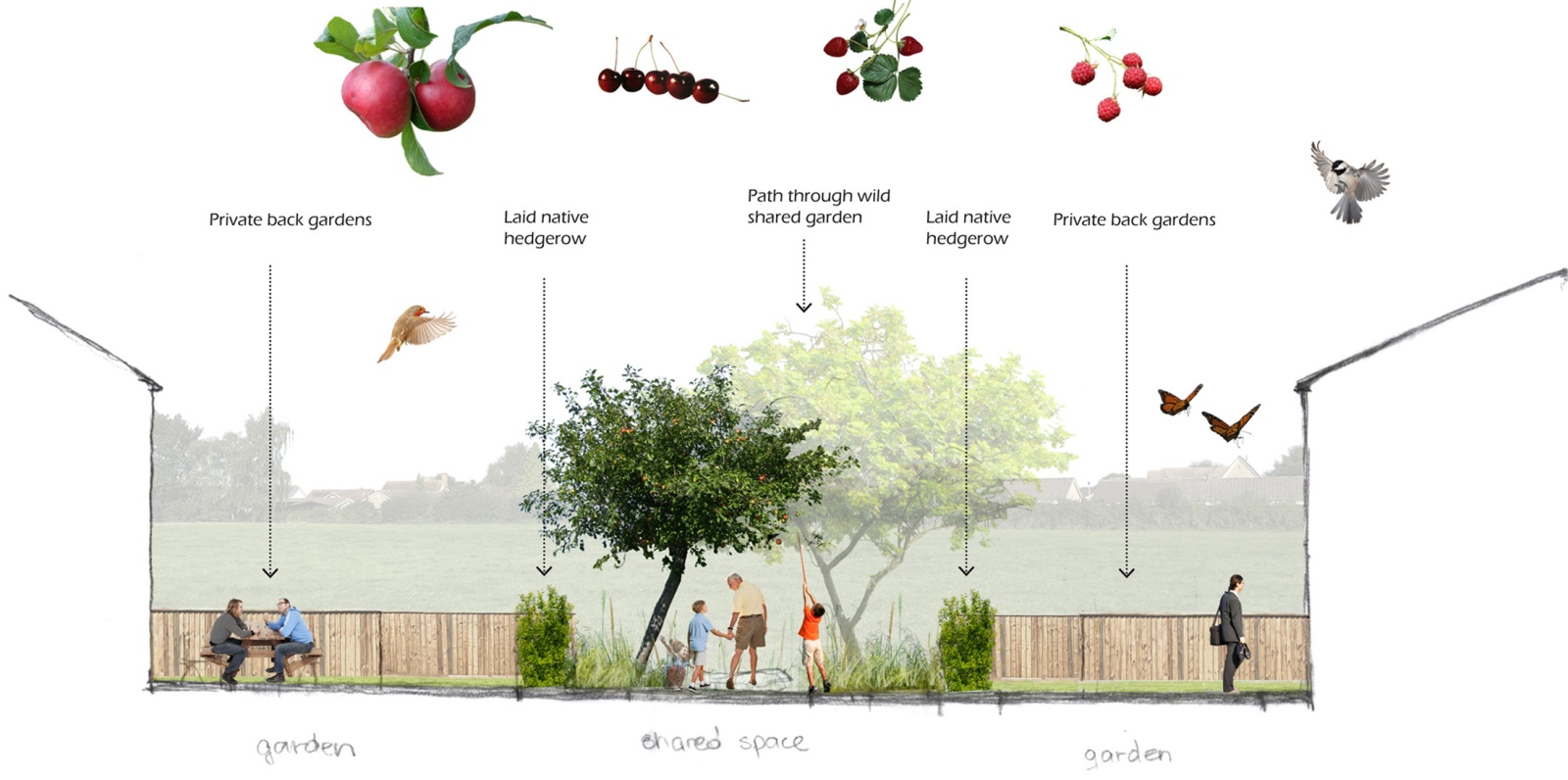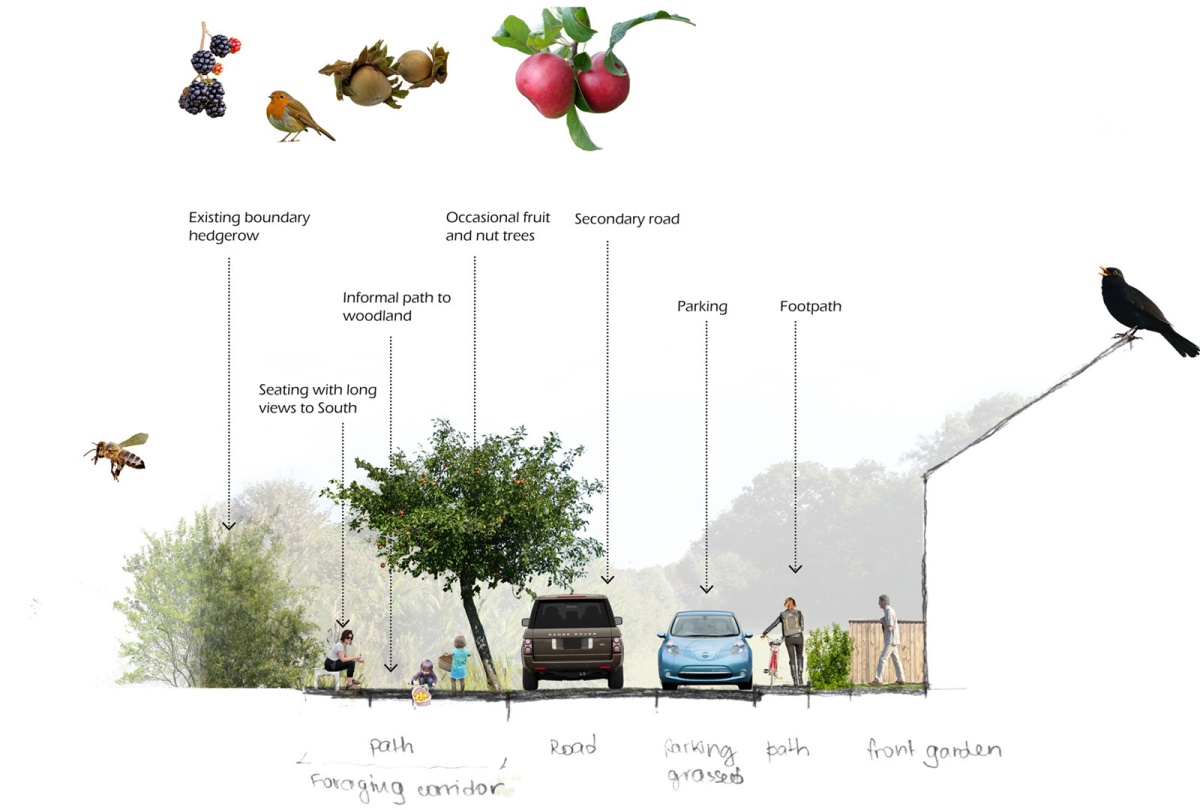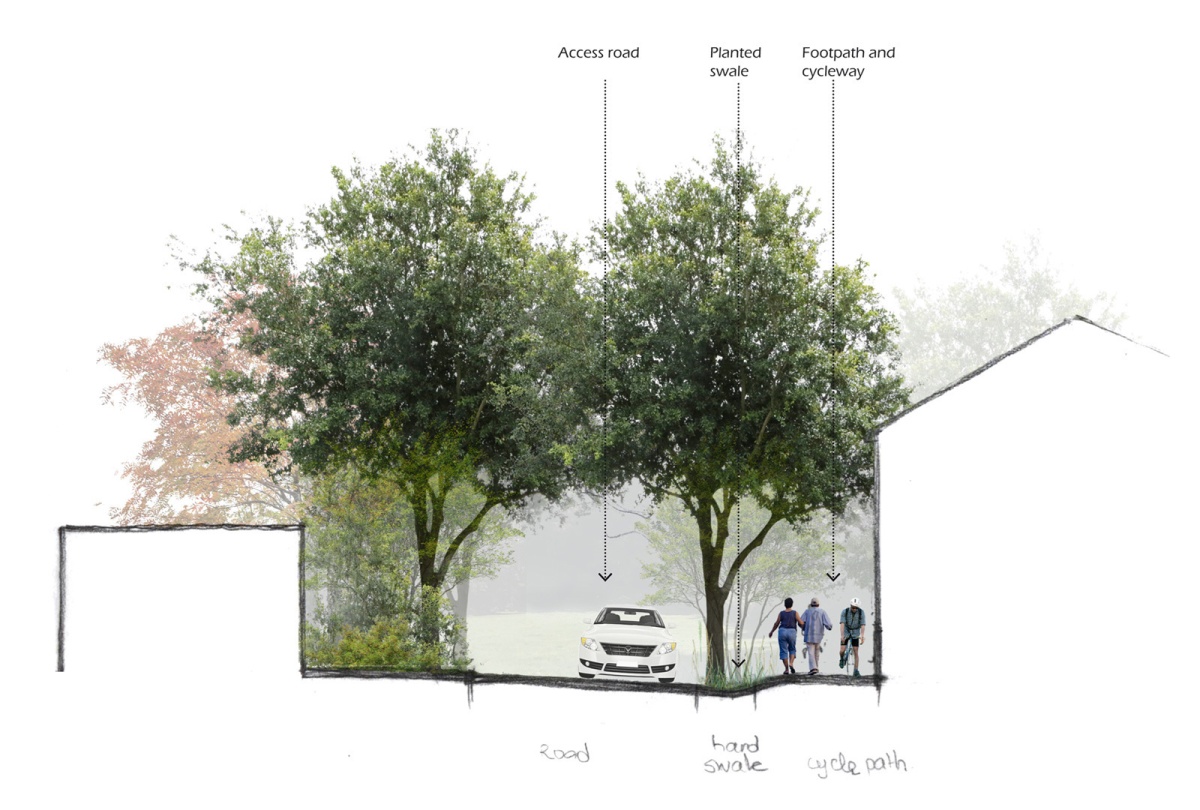 The landscape aims to connect people with each other, nature and the surrounding rural context.
The primary street has been inspired by the existing tree lined bridleway along the southern boundary. Like the bridleway it is gentle curved and tree lined with a variety of framed views under the tree canopy into the shared woodland courtyards. The woodland courtyards have been inspired by the woodland to the east and for semi private communal gardens.
The bridleway to the south is reinforced by a 4m deep hedgerow. These trees and shrubs will be allowed to grow out, merging and thickening the southern boundary. The rest of the corridor will be planted with brambles to encourage wildlife (specifically bats) and discourage people.
The northern half of the site is more open with meadows and scattered groups of trees.
A shared gardens, or green ginnels run east - west along the back of the private terrace gardens. The shared gardens are defined by a low hedgerow inter planted with fruiting species to encourage foraging. This has been inspired by the existing hedge running along the northern boundary which is a wonderful mixture of native hedgerow and escaped domestic plants.
The woodland in the east will be managed as an ecological habitat with 2 low key footpaths and a simple timber play structure.
Landscape Masterplan
1
The Central Spine, inspired by the Hollow Way
2
The primary footpath junction
3
The existing Bridleway (Hollow Way)
6
The Woodland Courtyards
8
The existing woodland with informal trails

We love bringing together our sense of place approach with our understanding of how people use their private spaces.