Ralph Allen School is a 11 to 18 school for boys and girls on the skyline of the World Heritage City of Bath. The School was built in 1957 and has been further extended and developed since then.
We are working with Feilden Fowles on the masterplan for the whole school. A lot of good landscape work has already been done and a big part of our work is unifying and adding to this by agreeing a series of defining elements such as grass 'sitting' landforms and timber 'jenga' benches'.
The Dining Courtyard is the first landscape phase that we have implemented.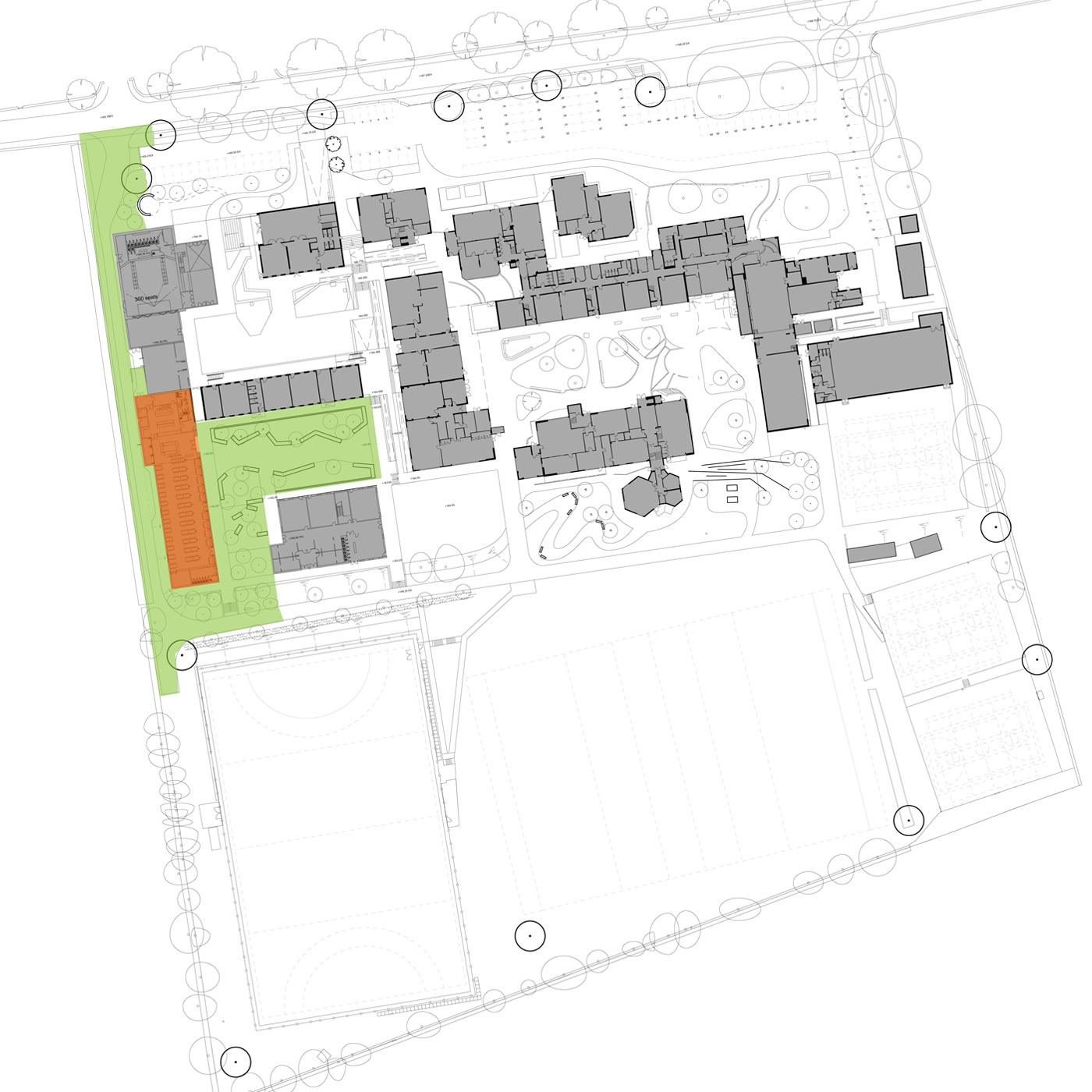 Dining Courtyard
1st landscape phase - implemented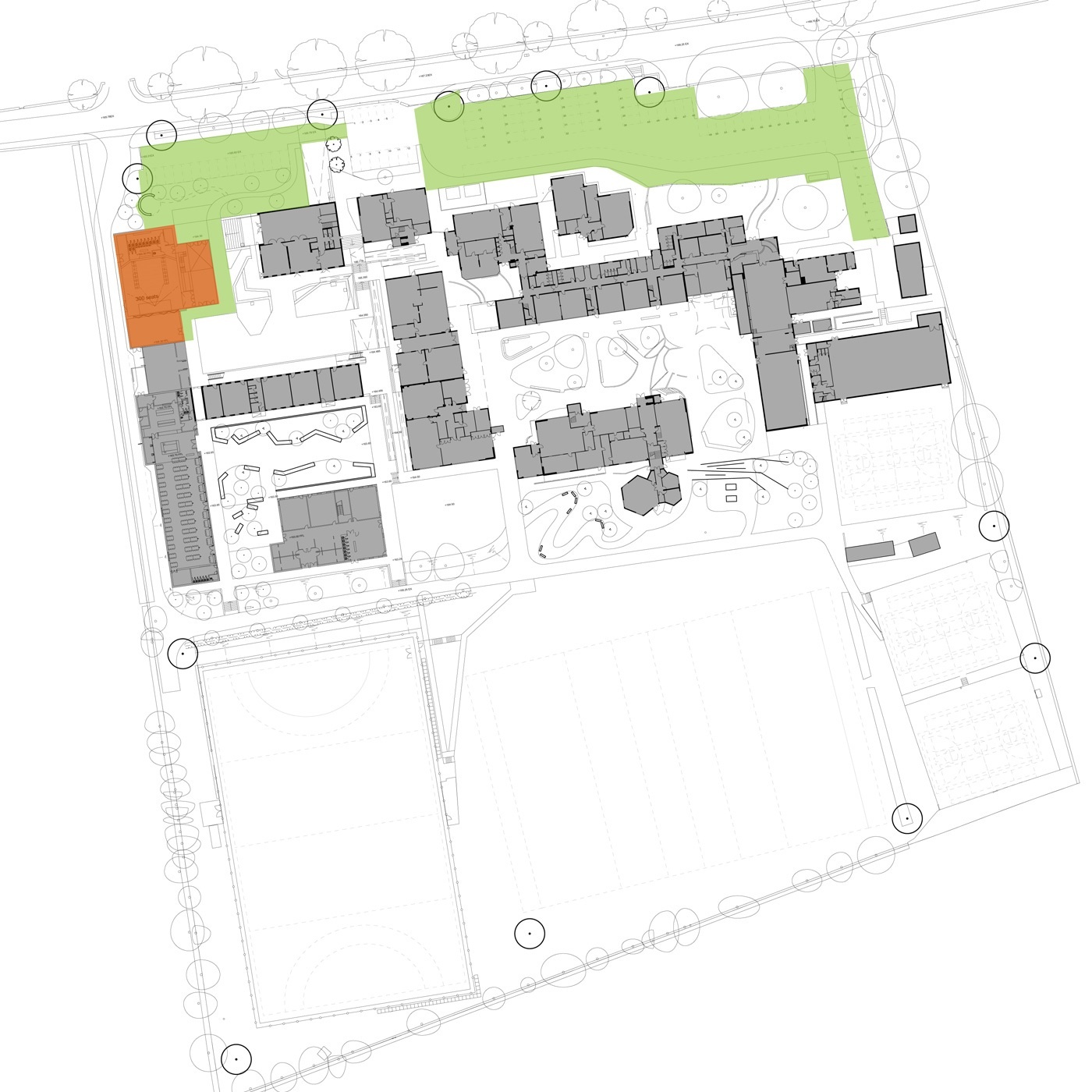 Theater & Drama Studio
2nd landscape phase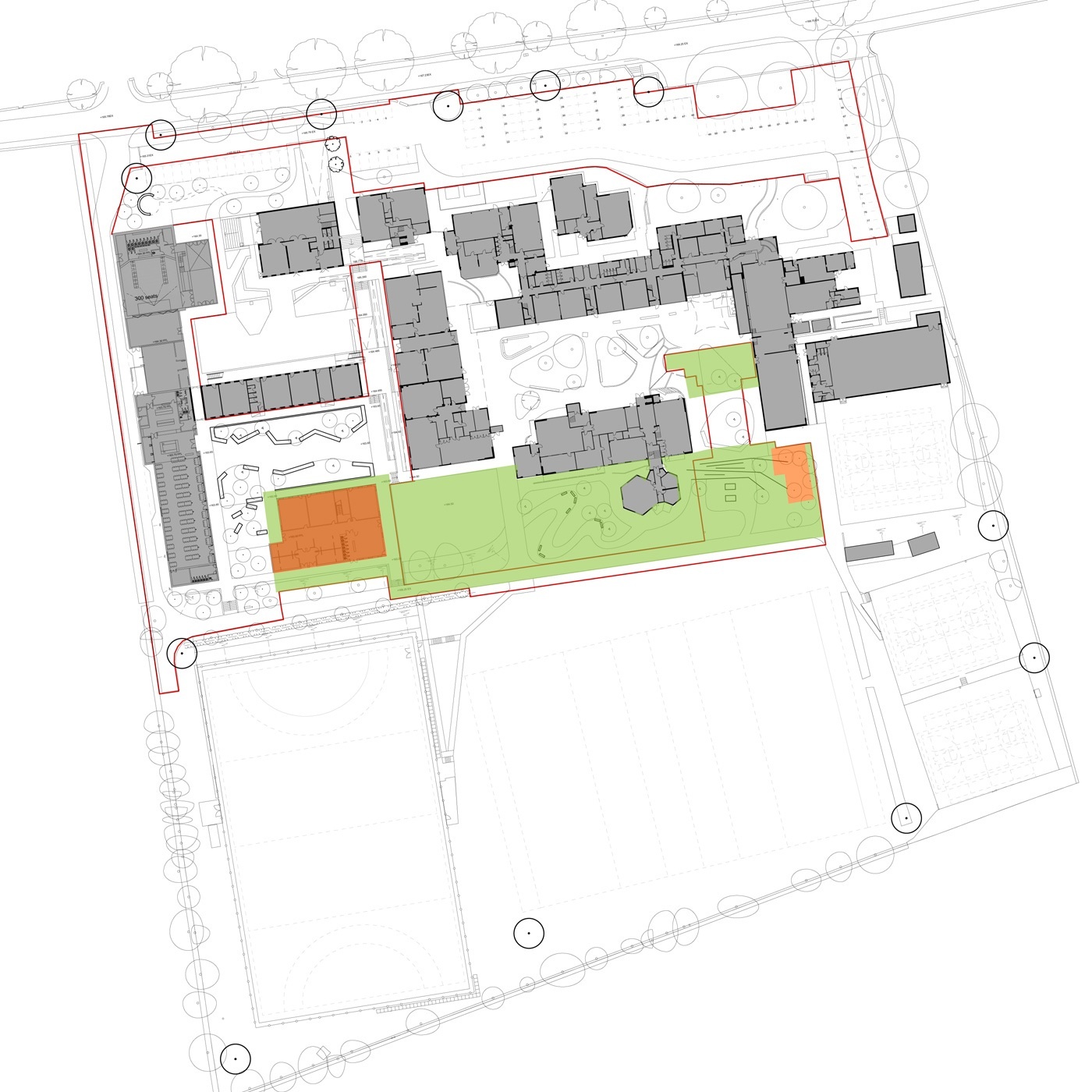 Teaching & Changing Block
3rd landscape phase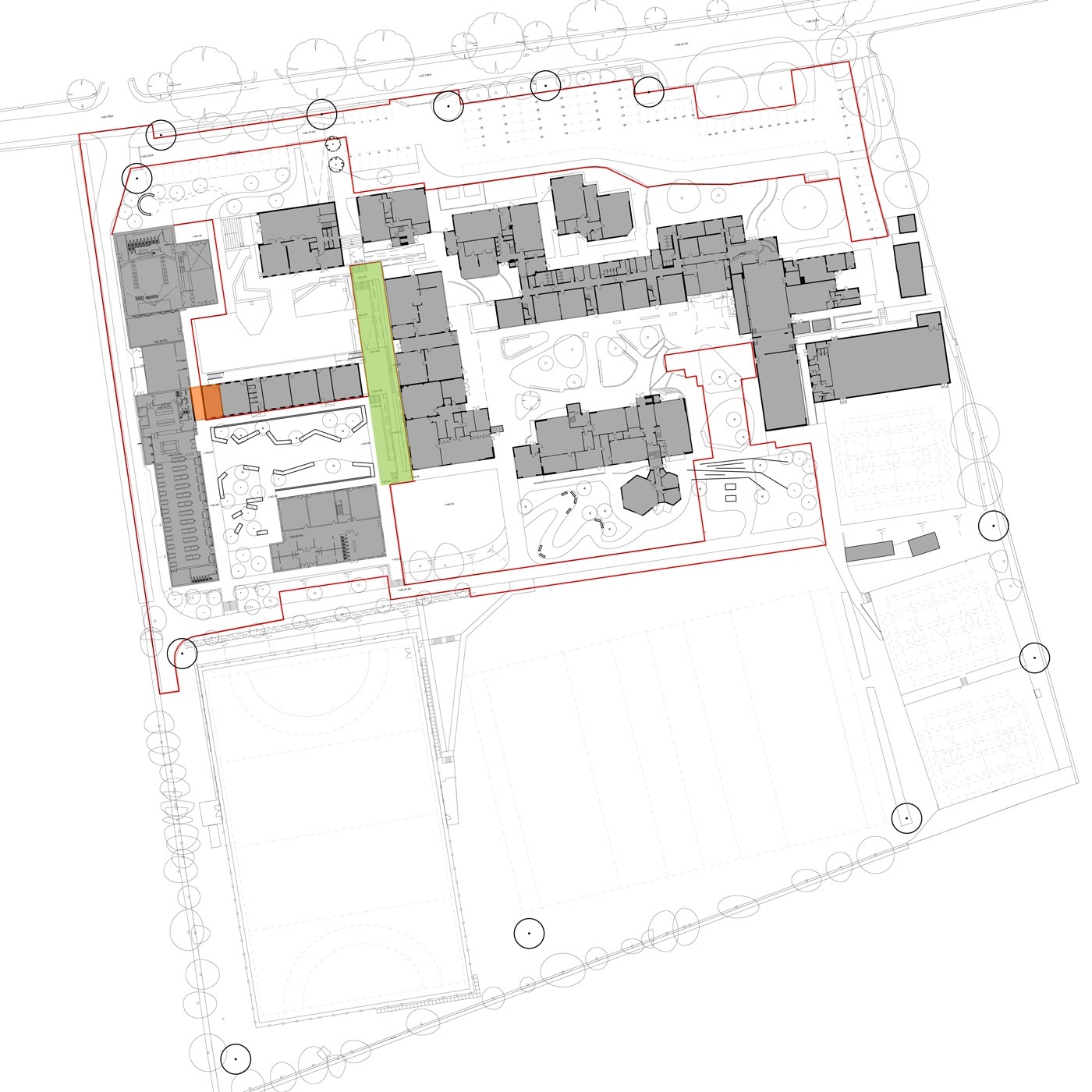 The Rose Building Remodelling / External Works
4th landscape phase
Our brief from the school was to create an easy to maintain, robust landscape for the children to easily navigate. The landscape budget was small so we adapted our design through the process to make the most of materials generated from the building construction works.
The landscape concept was to have more enclosed woodland character in the east of the courtyard which opens up into a more open meadow landscape in the west. We then looked at how the movement of students through the courtyard would begin to define the planting areas. Finally we looked at creating informal gathering and eating spaces within the planting.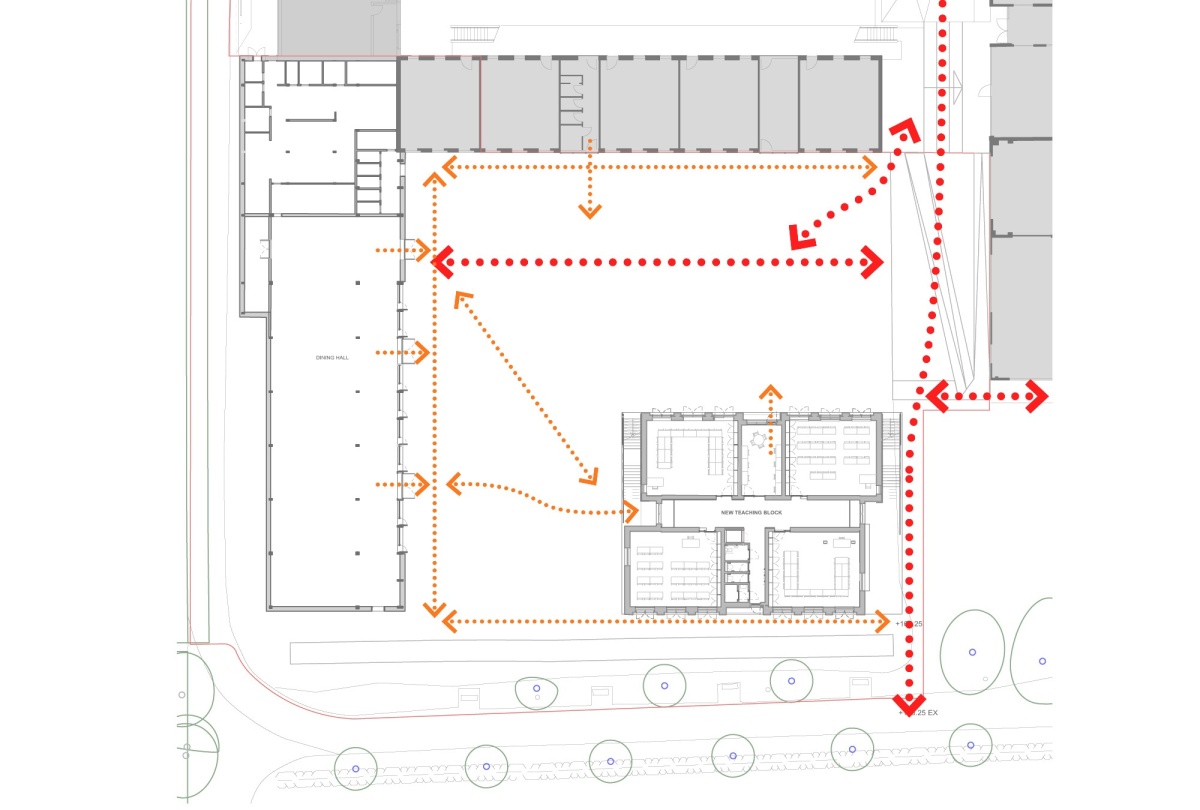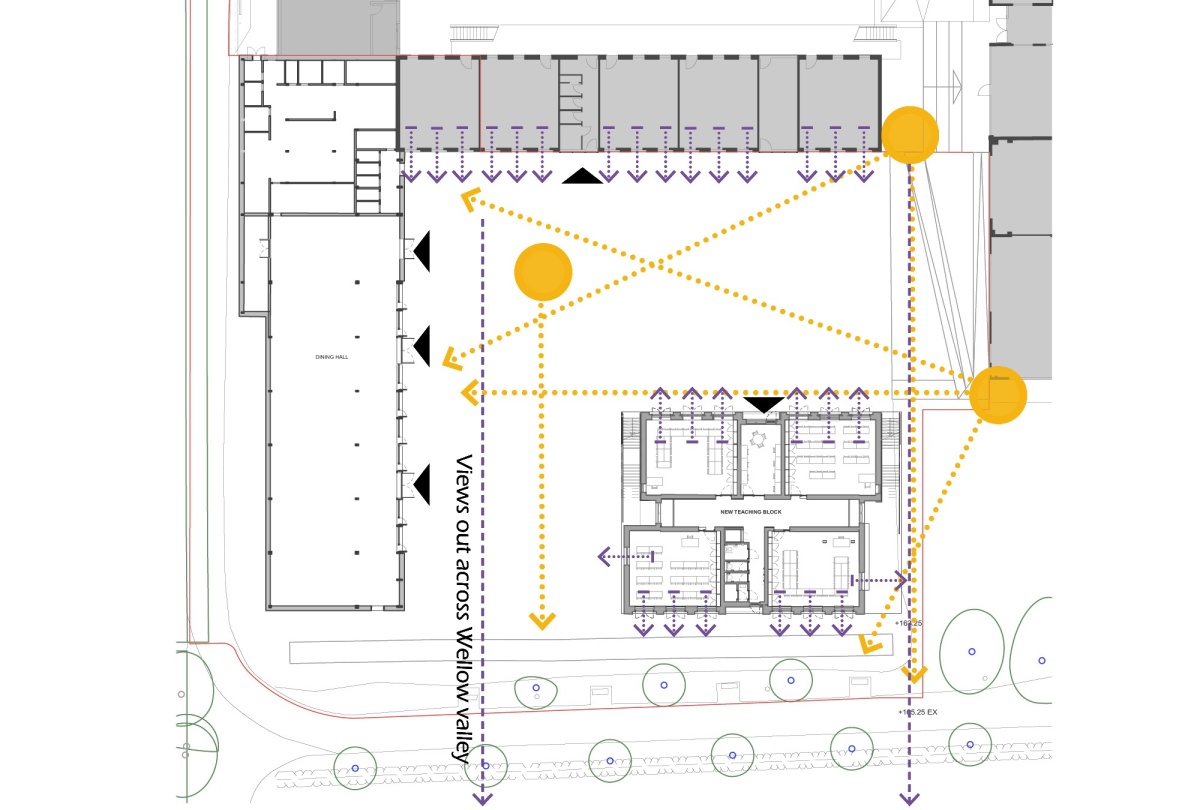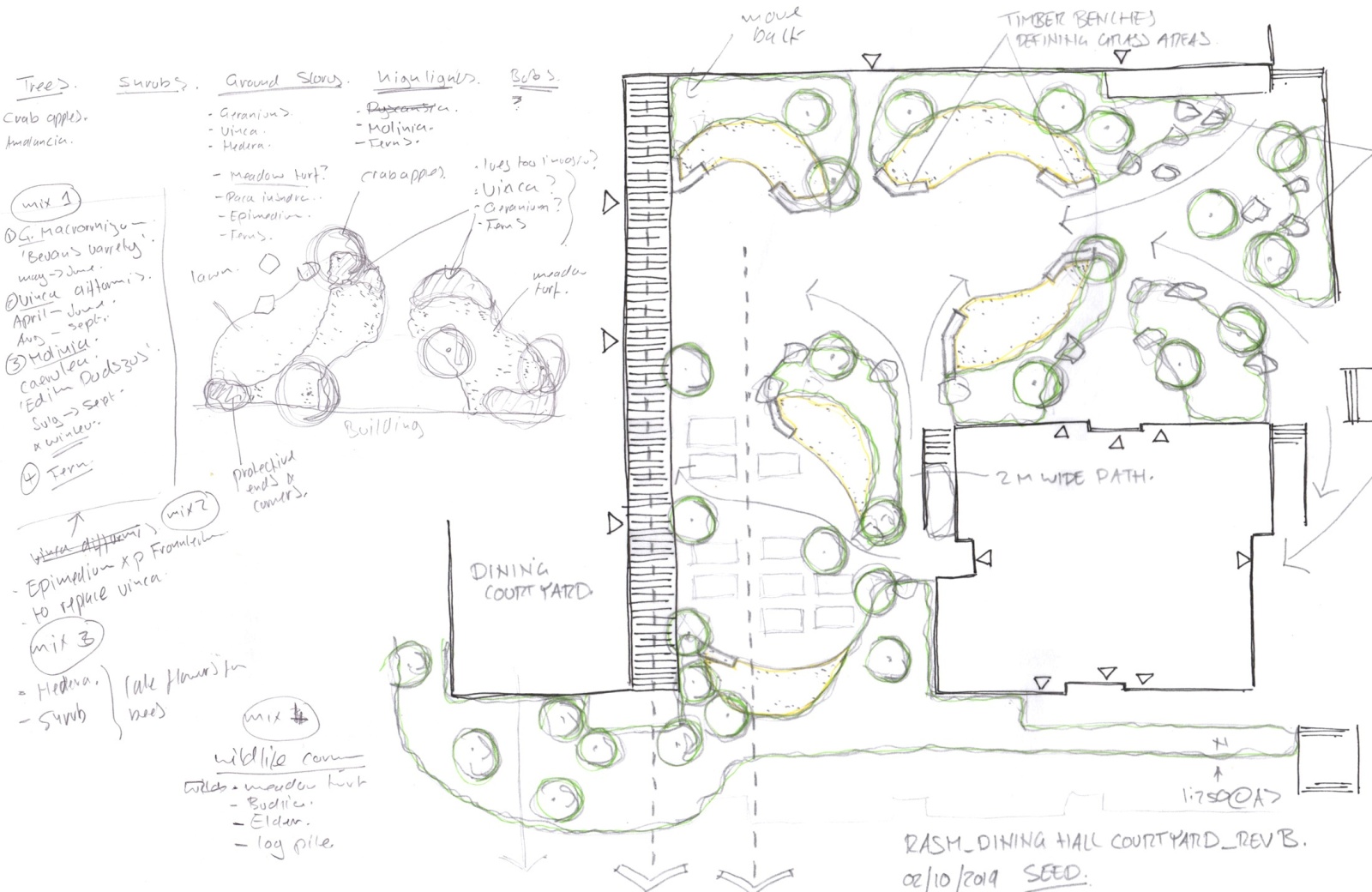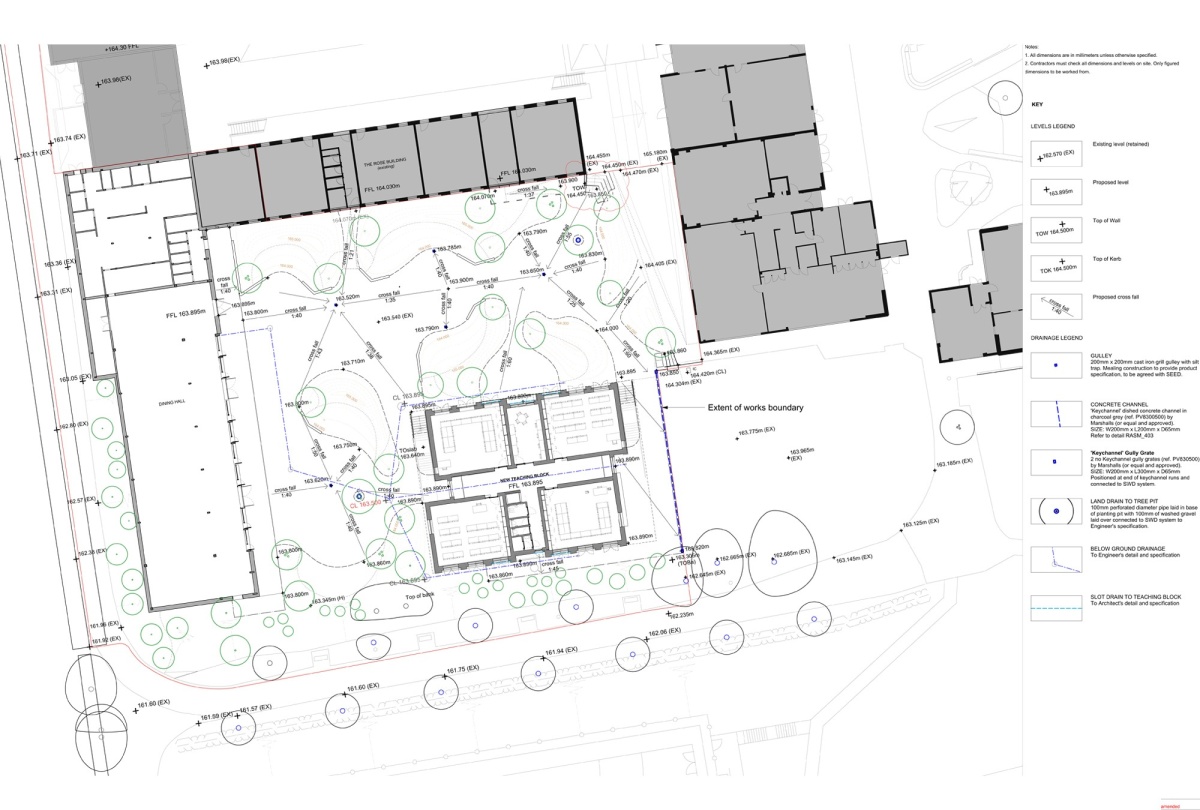 Construction & Completion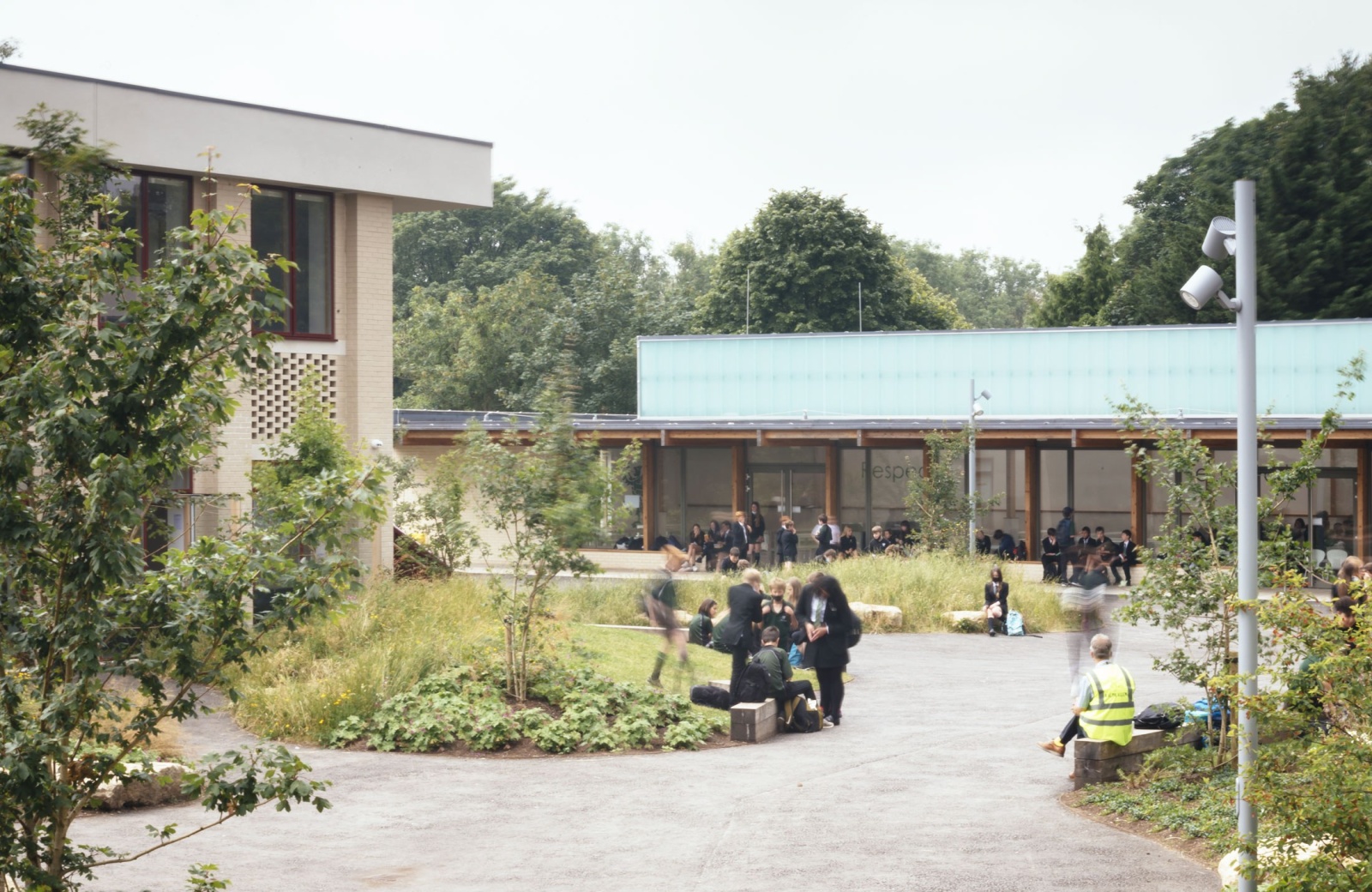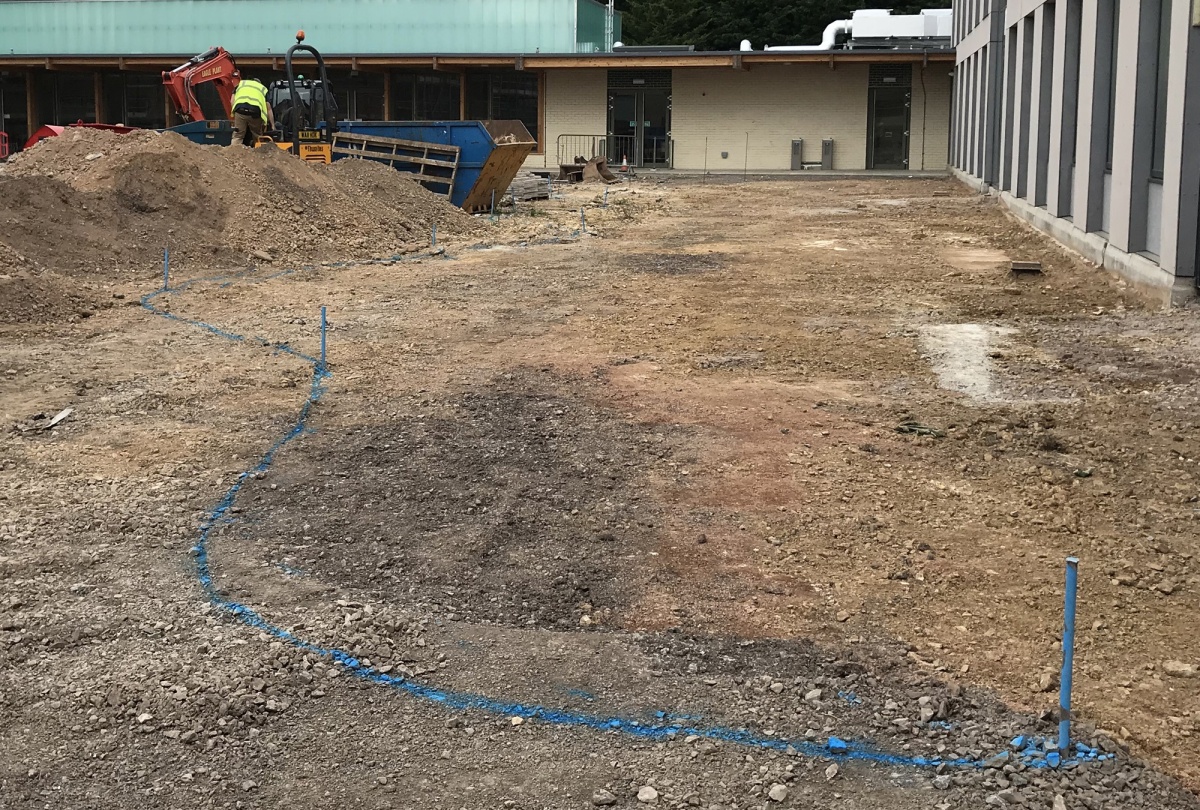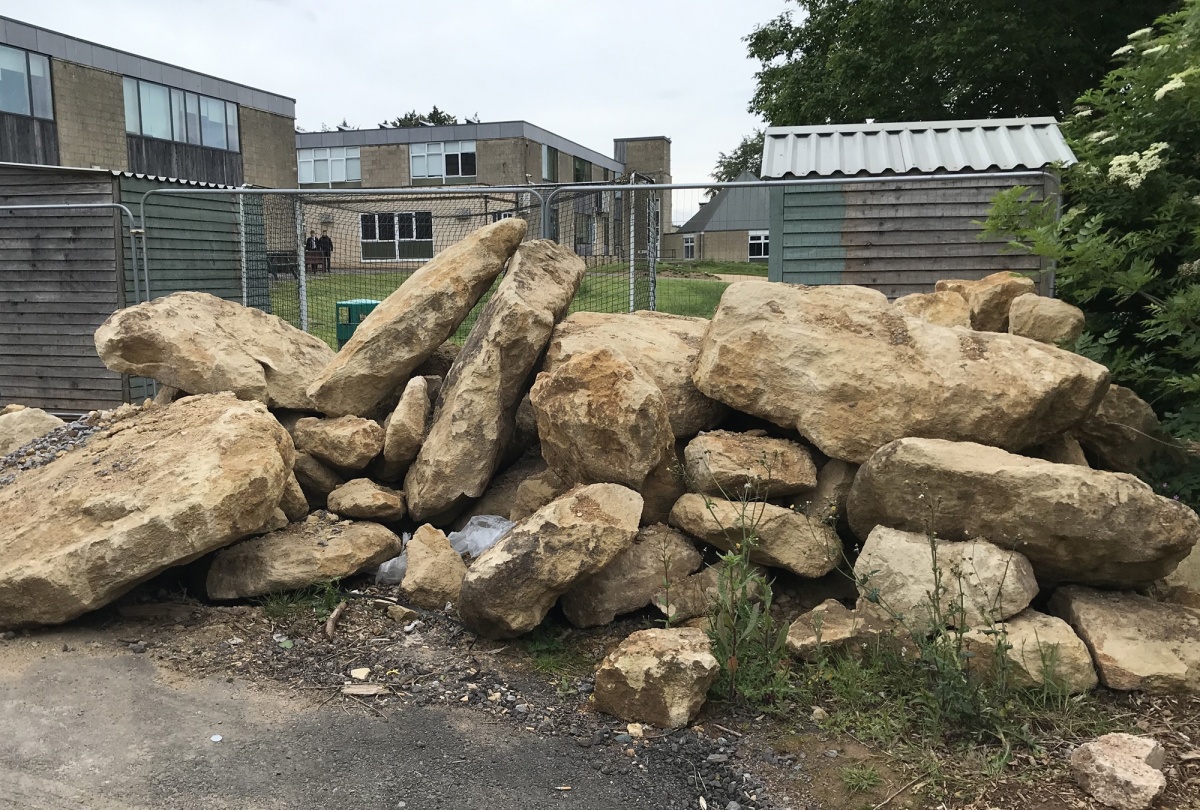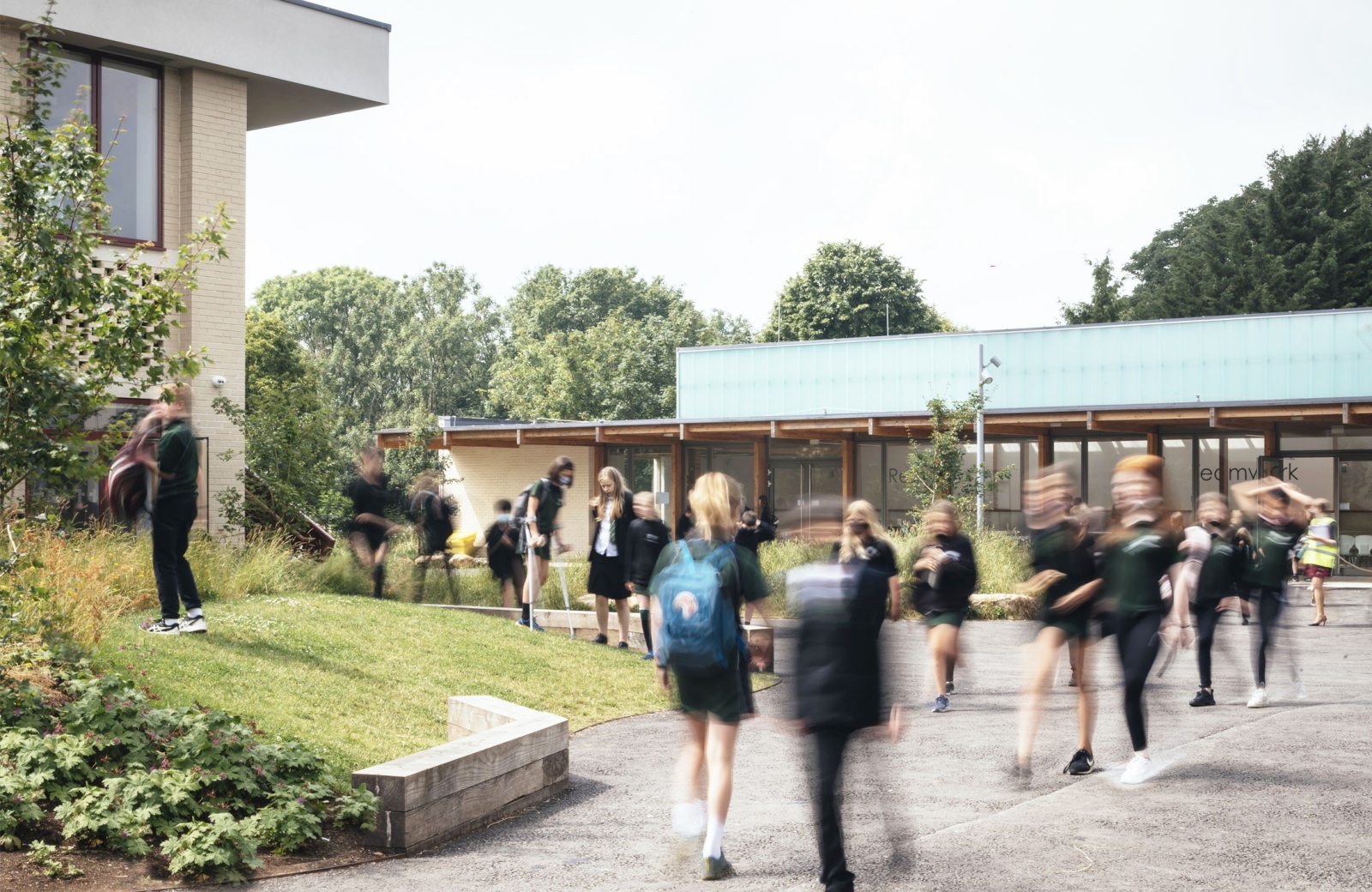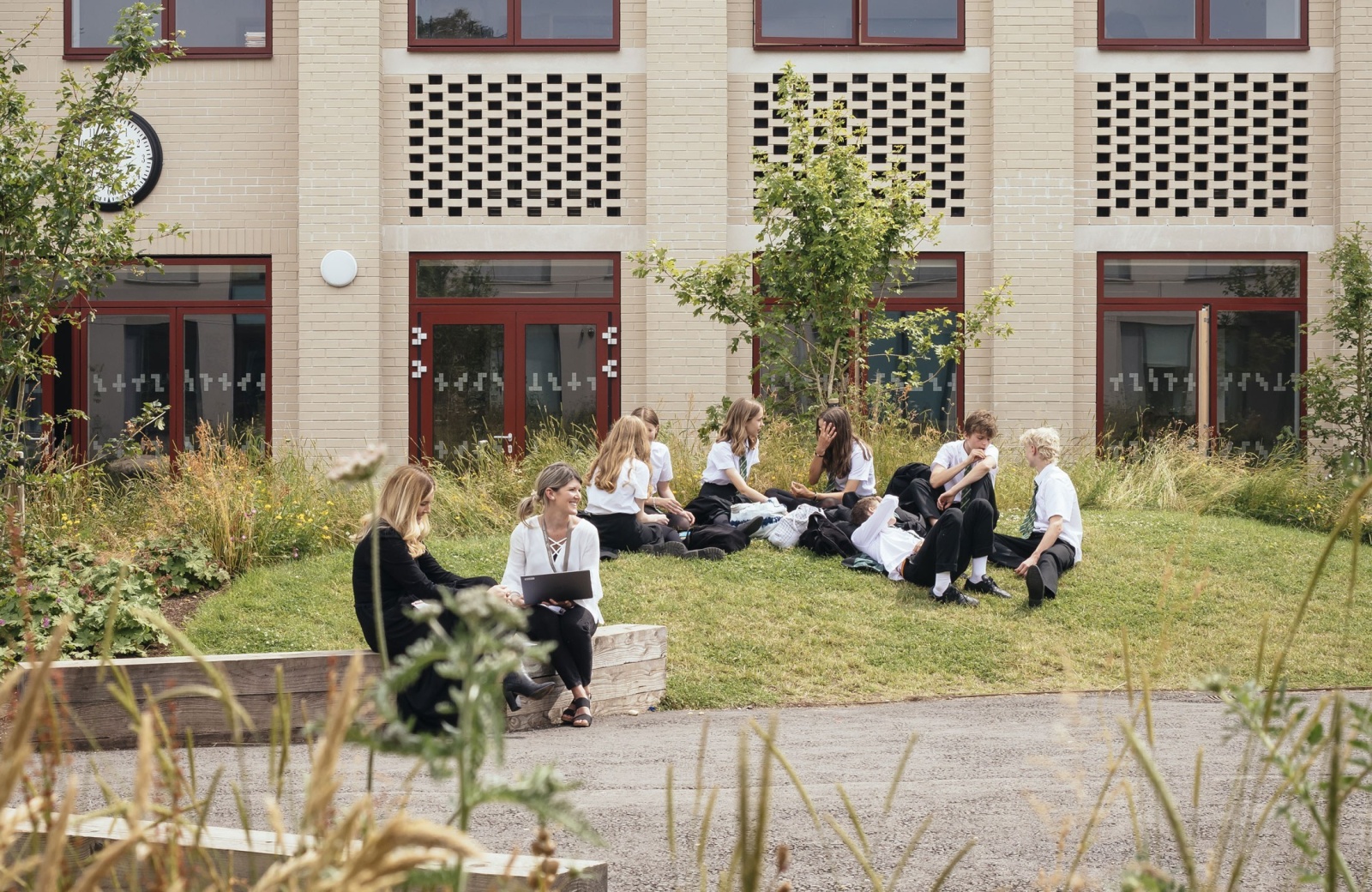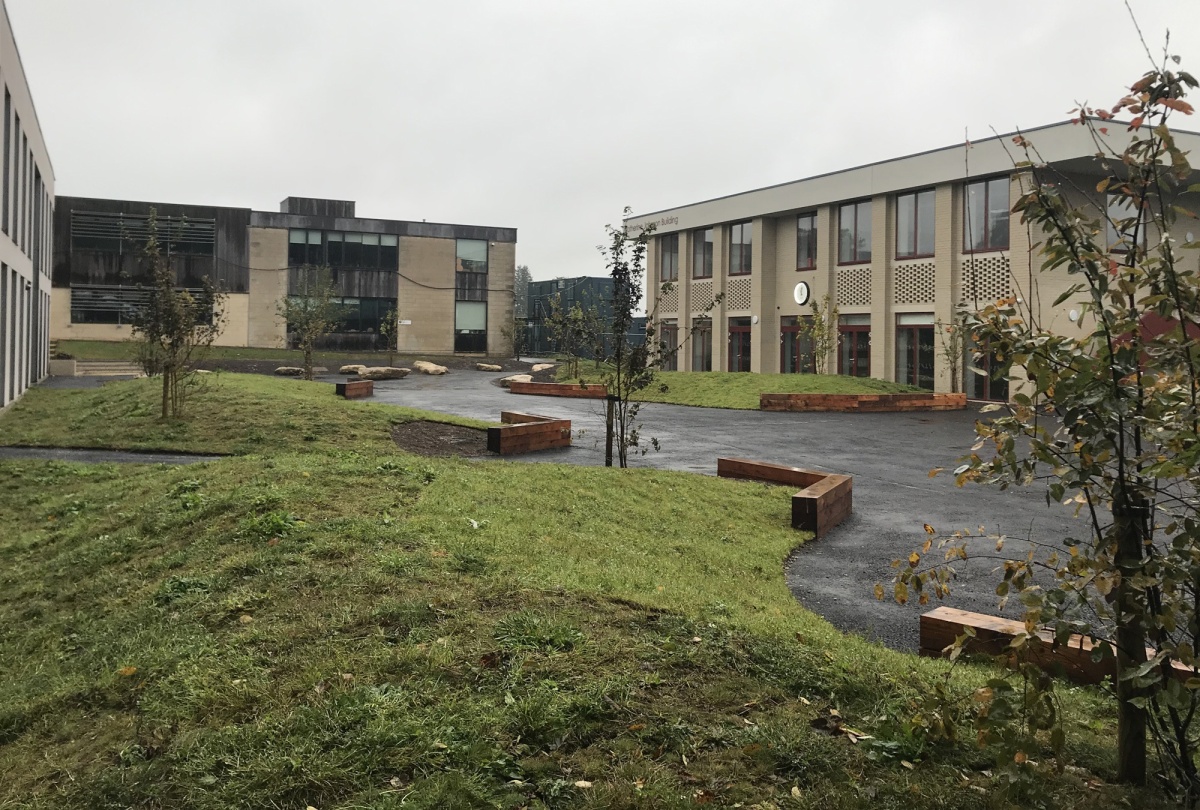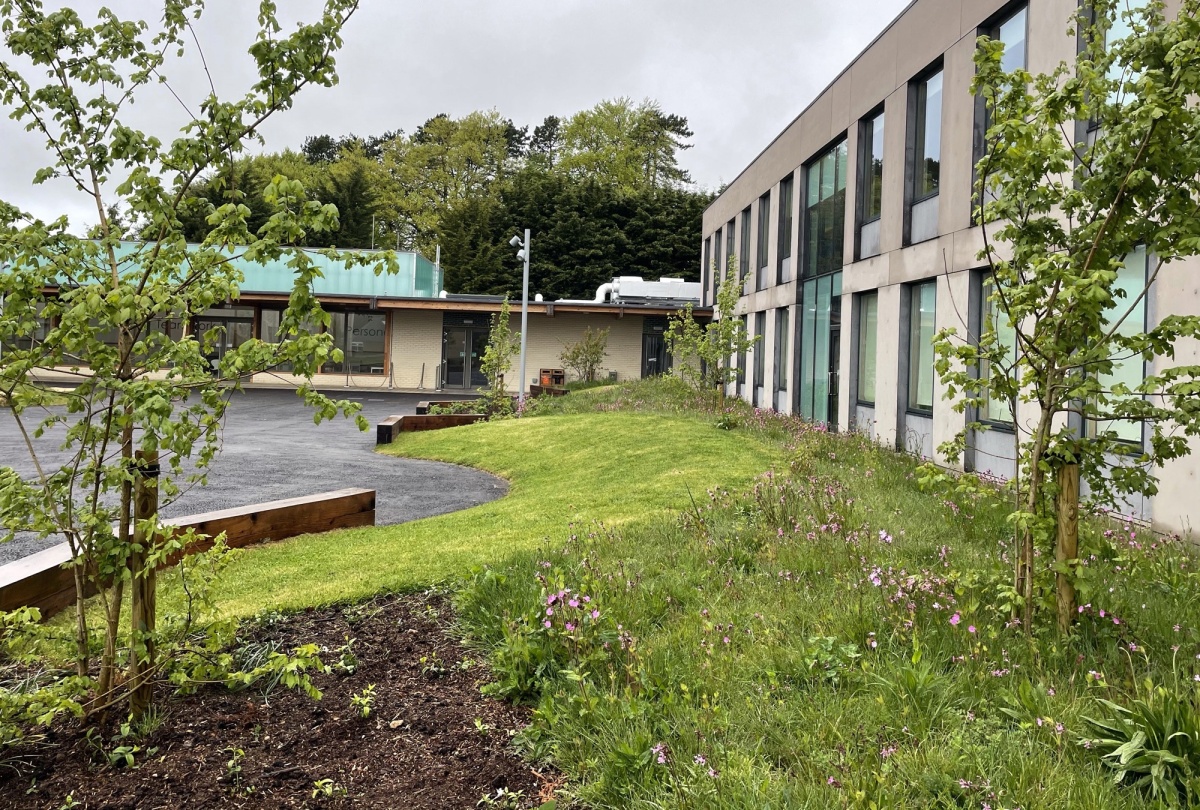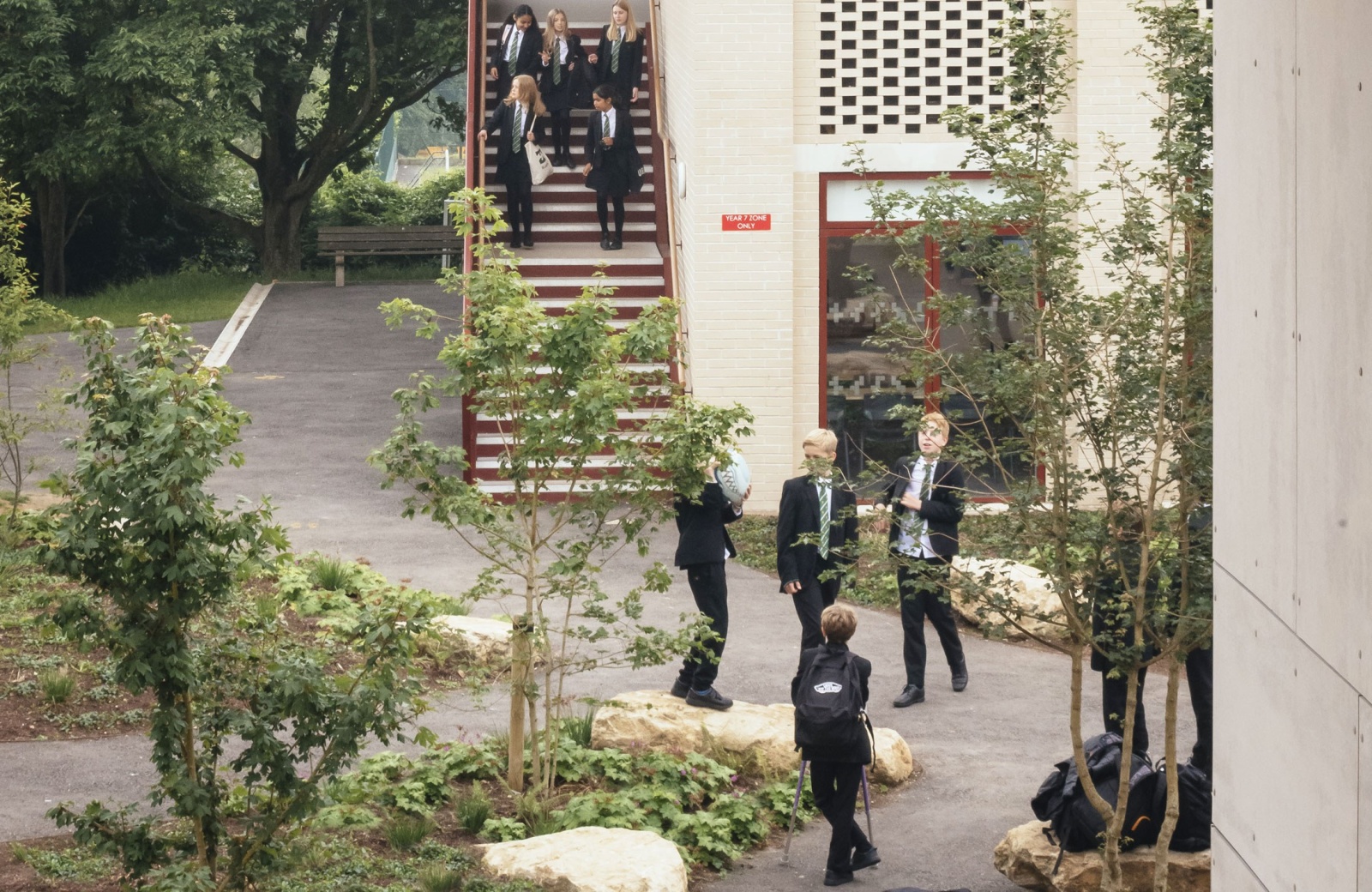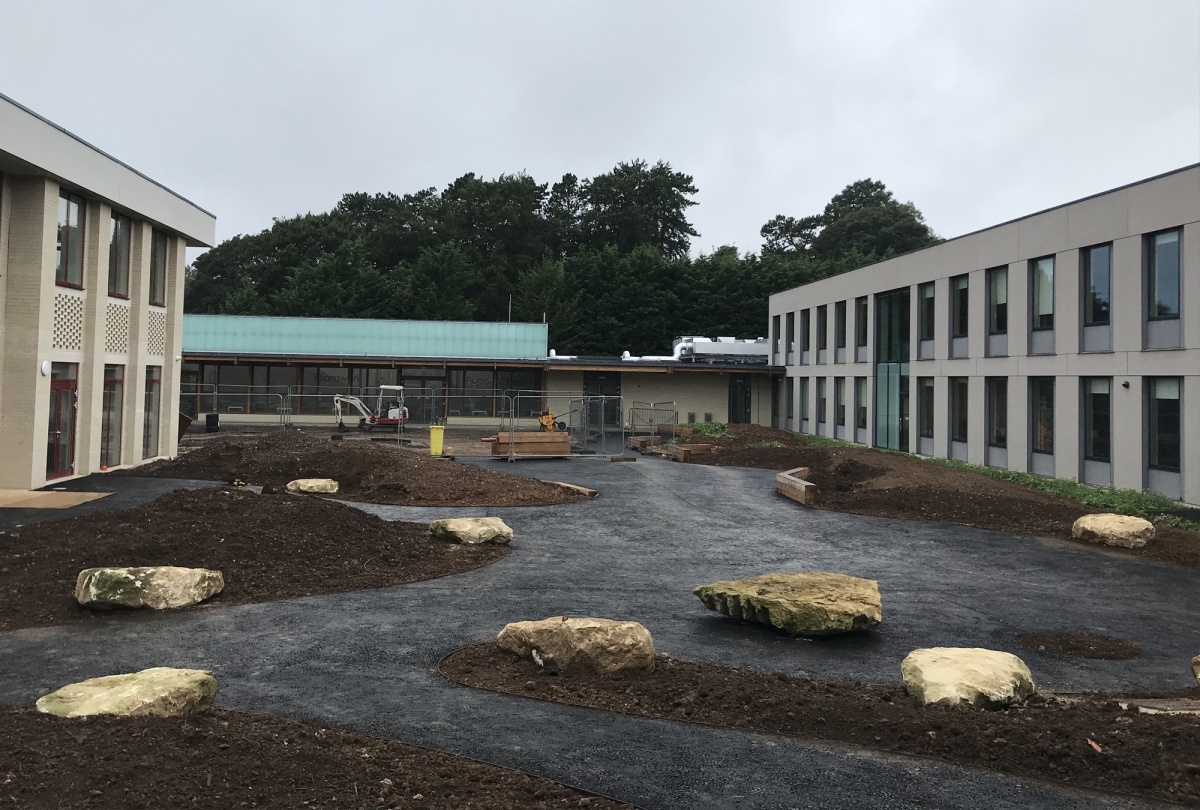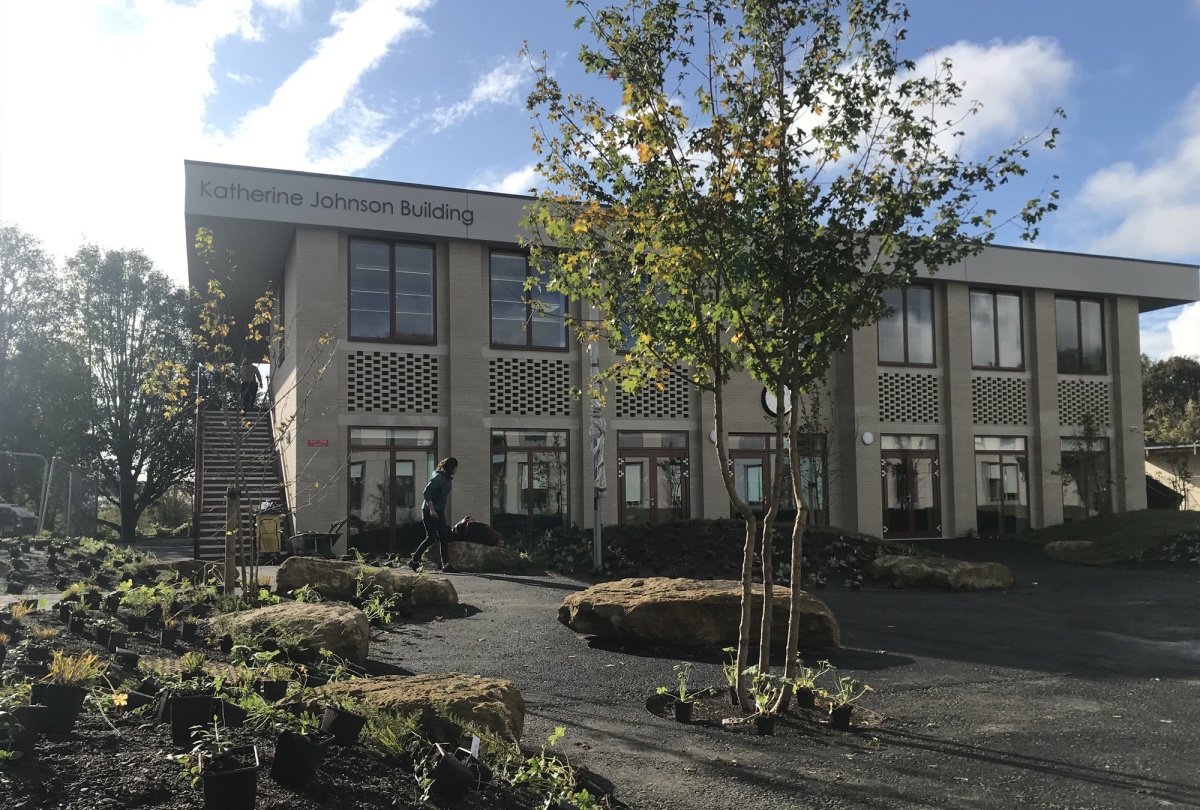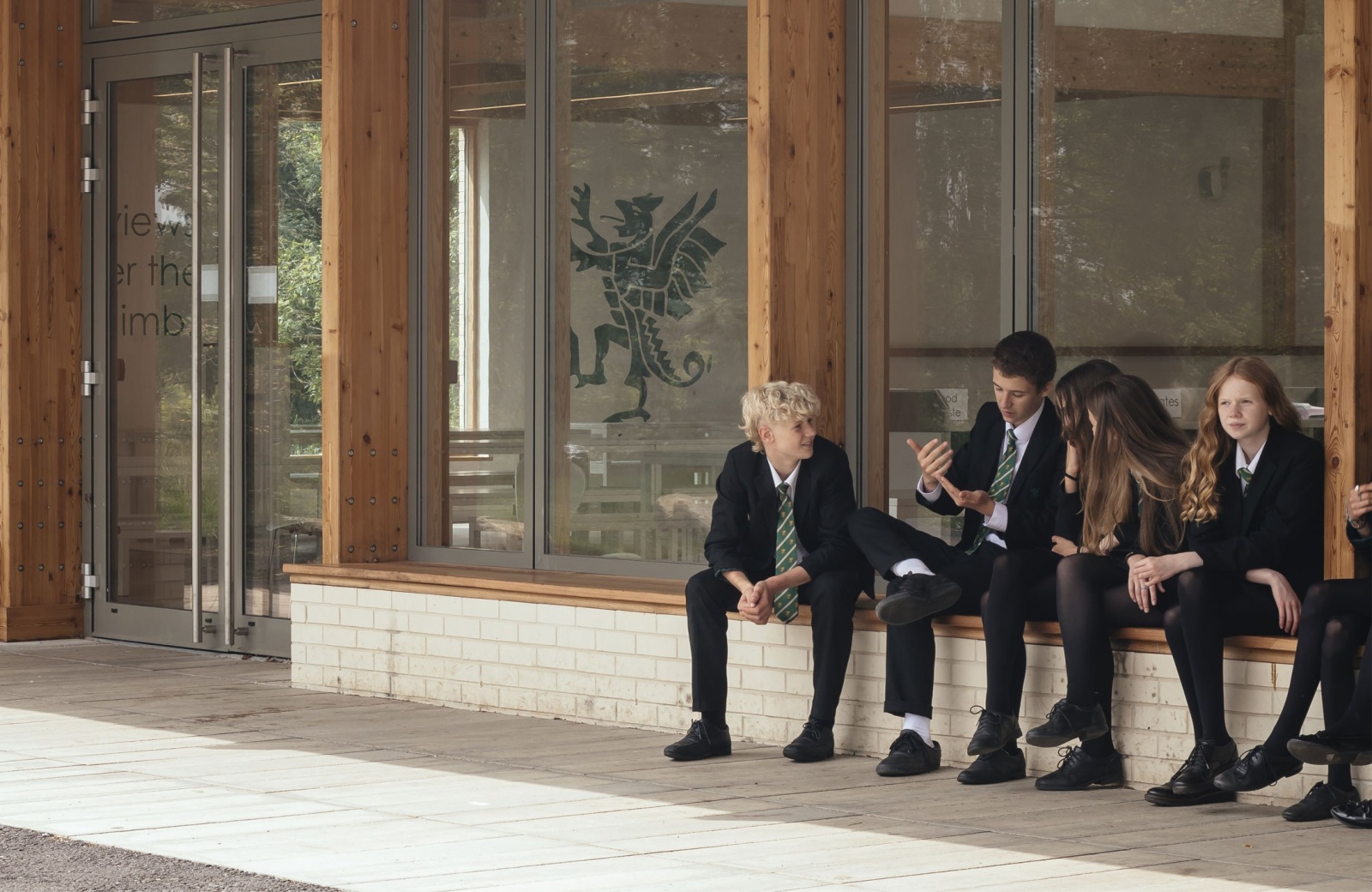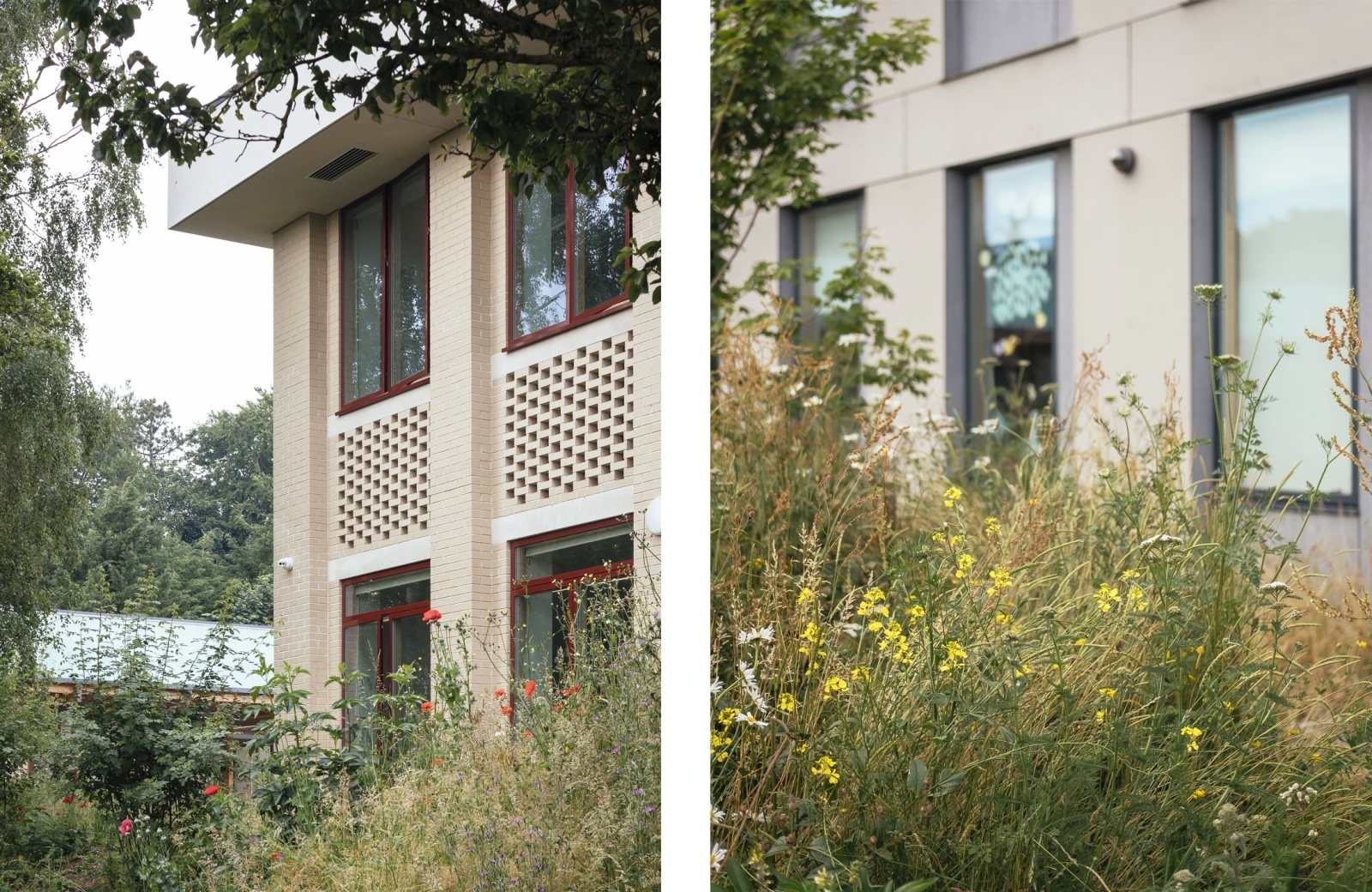 We love working on projects where we can bring nature into children's every day life.