This project is the culmination of several years of working with Architecture00 on community-focussed projects. DISH is a new 'cooking academy' in Southall, an environment that aims to foster community learning and betterment through growing, cooking and eating.
South Manor House grounds is situated in the London Borough of Ealing and forms a remnant part of the estate of the Manor House, which dates from 1578. The manor house is a Grade II* Listed Tudor building. It is potentially one of the oldest surviving buildings in West London, although its recent history and lack of public use led to it appearing on Historic England's Buildings at Risk Register.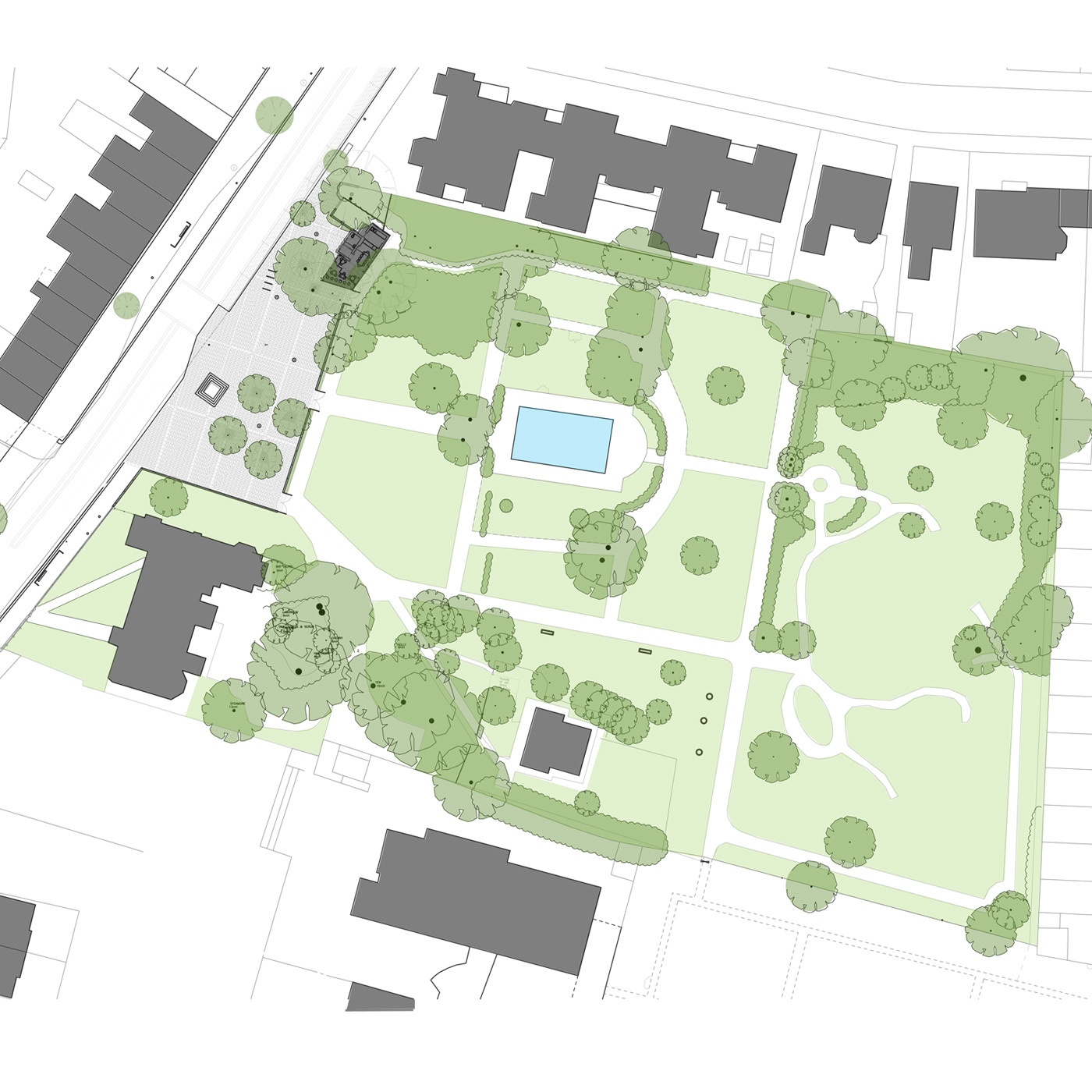 Existing Park
A new civic square has been introduce to the north of the manor house and a playground to the east. Our challenge was to integrate the house into its new context while staying true to its historic context.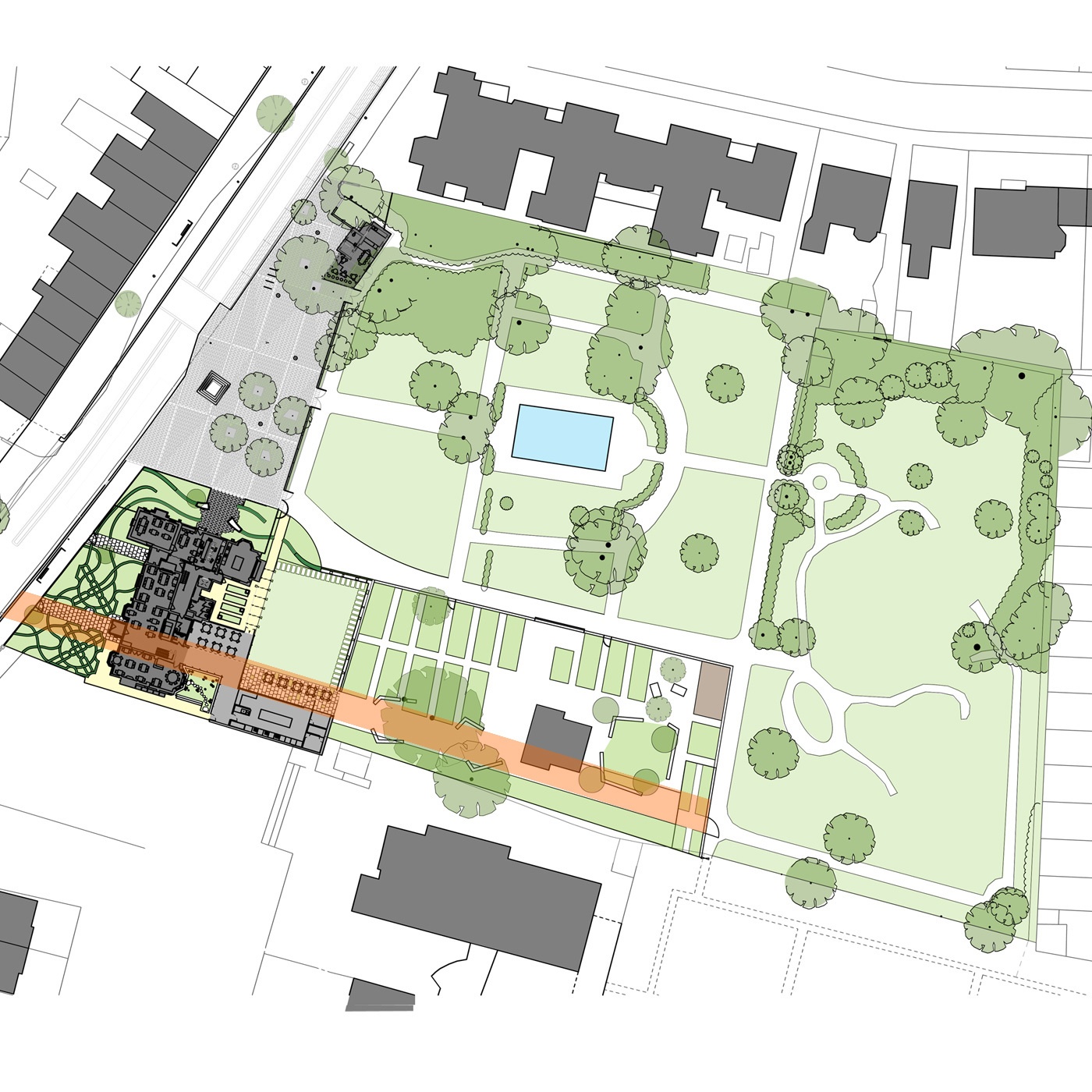 Feasability Study
During the feasibility study we explored the idea of a garden street linking the civic with the garden through the building.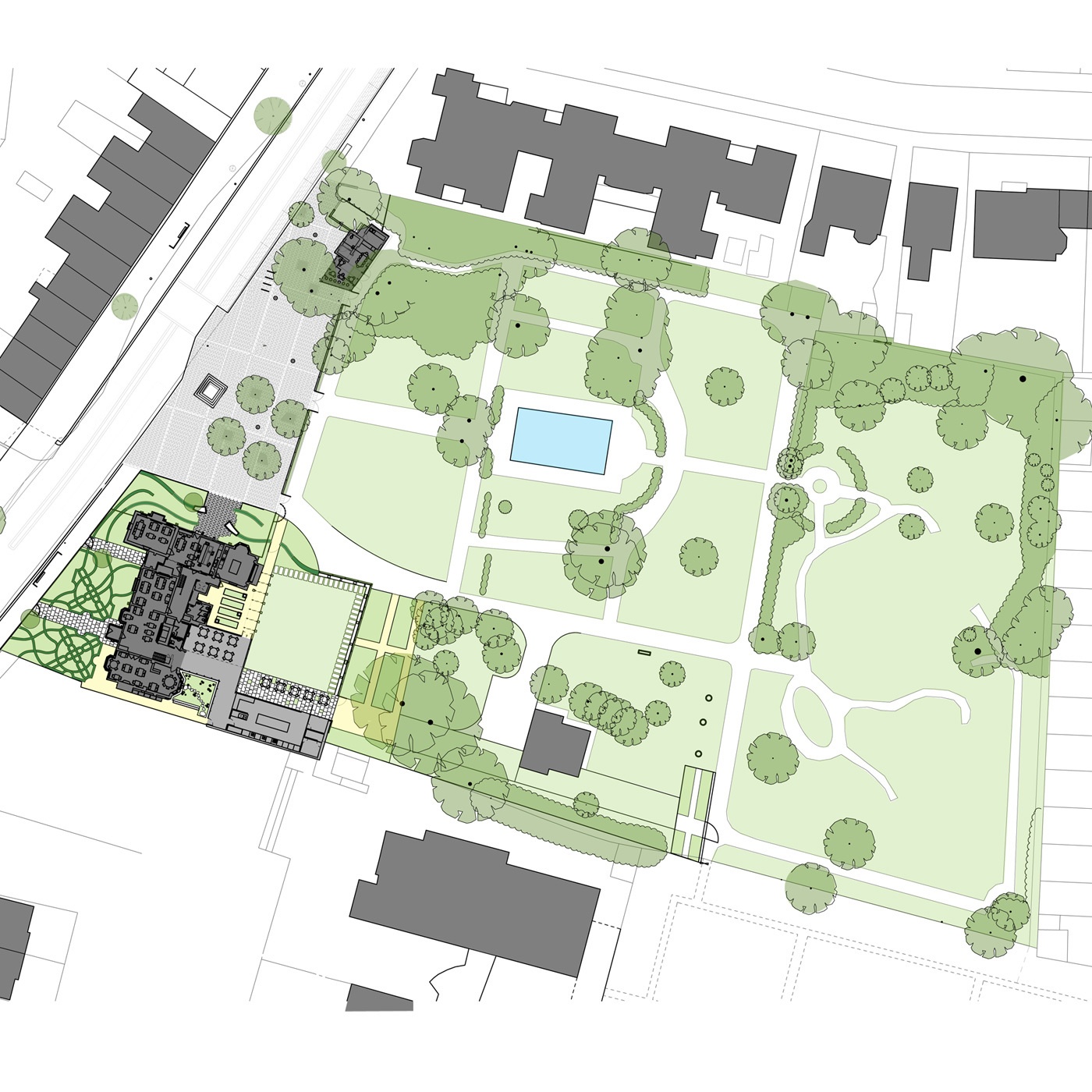 Landscape Masterplan
This was the scheme that was decided to be developed.
An initial feasibility study looked at creating a walled produce garden and this concept evolved into a scheme that explores the educational cycle of nurturing and growing, cooking and eating along a 'Garden Street'.
The landscape features three distinct areas:
The Entrance Seed Garden focuses on creating a sense of arrival and establishing a suitable context for the Tudor Building. It also aims to educate, providing a garden that the local community can learn from and can gather seed to take away and grow themselves.
The Garden Courtyard is at the back of the building defined by a sitting wall and espaliered fruit trees. Directly opposite the glazed dining room is a picnic lawn (which can also accommodate a temporary marquee) and along the south-facing side is a showcase growing area, gardened by the academy.
Finally, within the glazed dining room, there are two distinct Garden Rooms. One is ornamental and tropical in character and the other, opposite the kitchens, is a spice garden. A thyme roof tops the dining room.
We worked closely with Cultivate London on the management of the garden and the running of community workshops.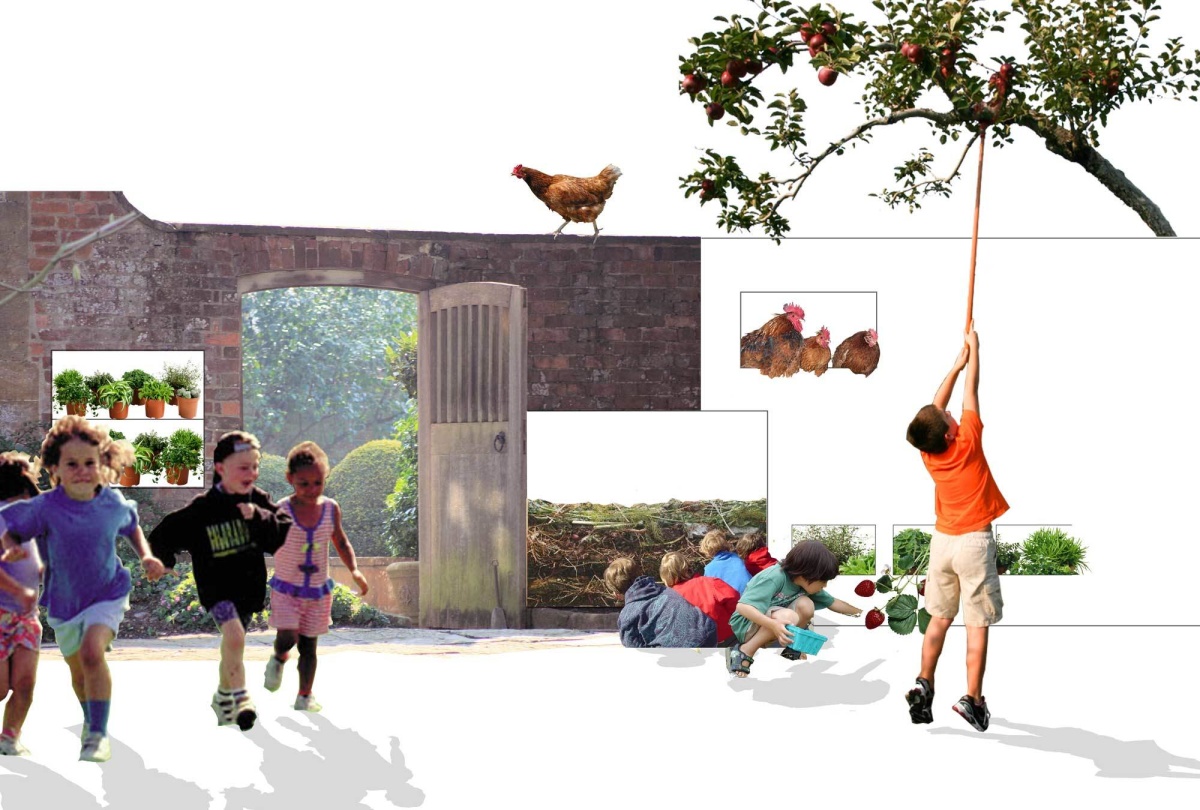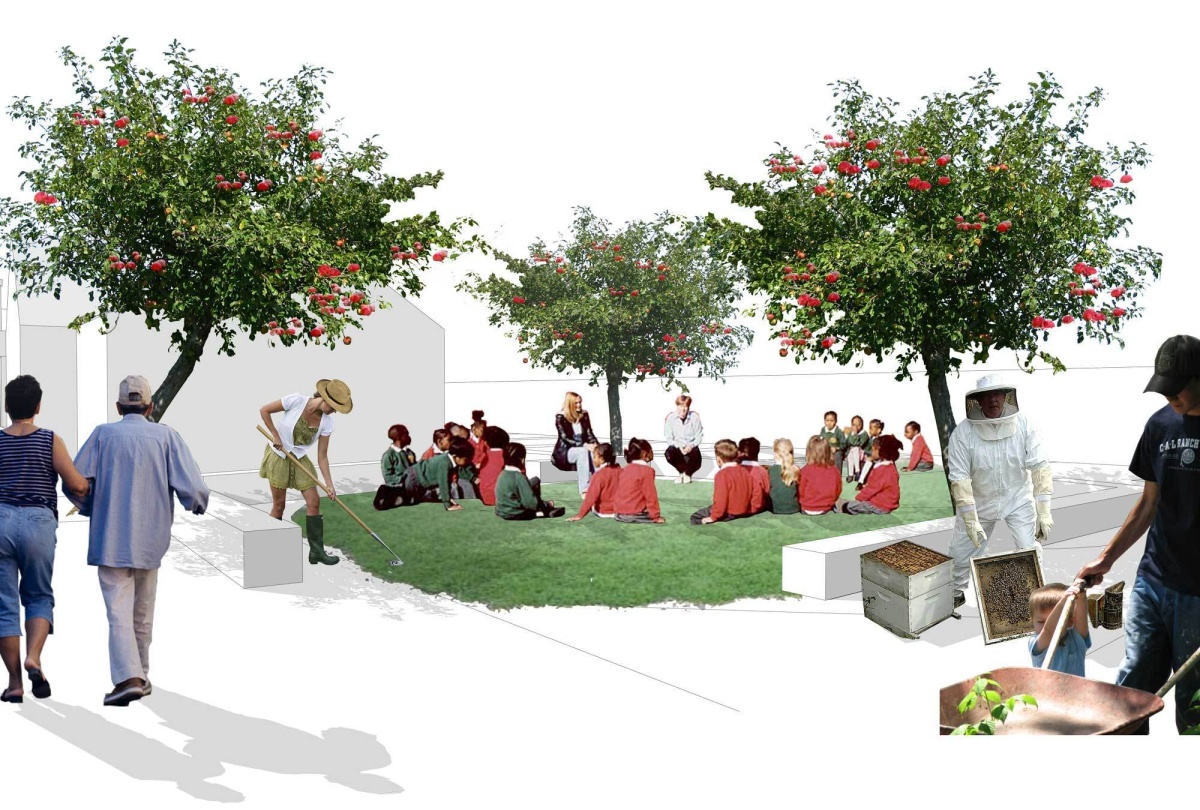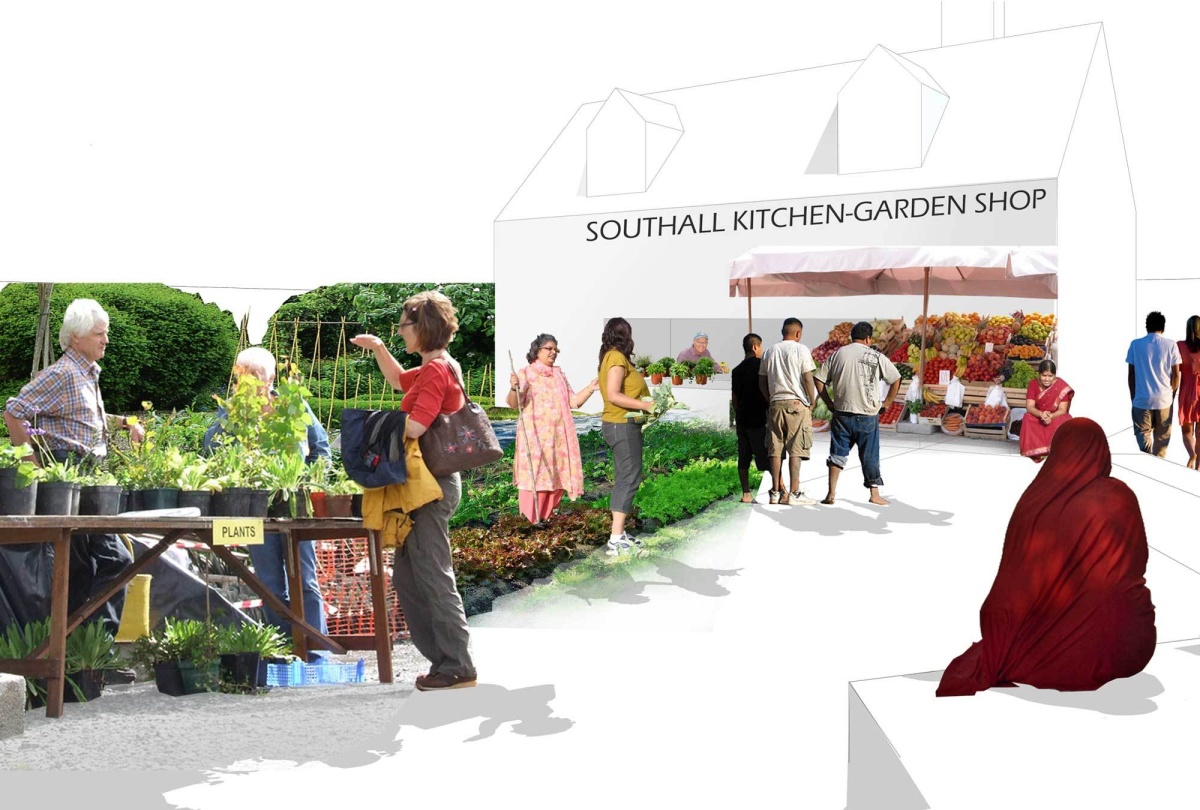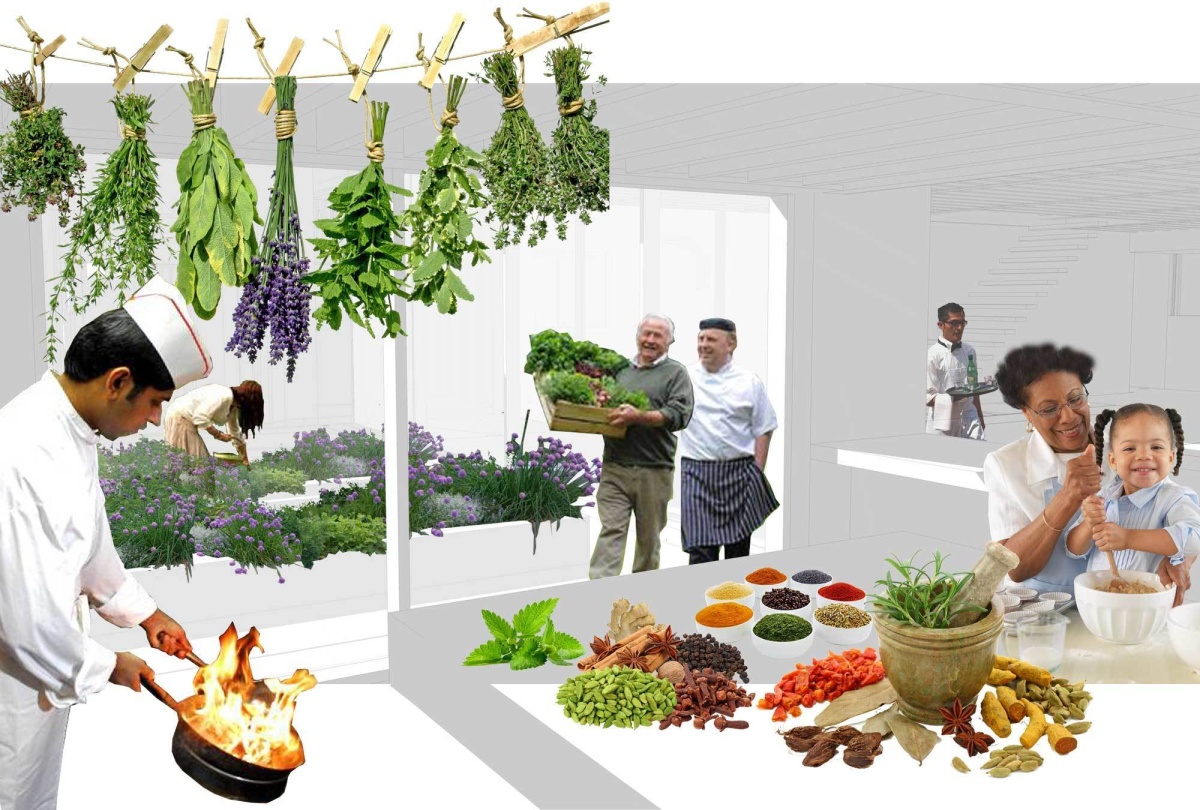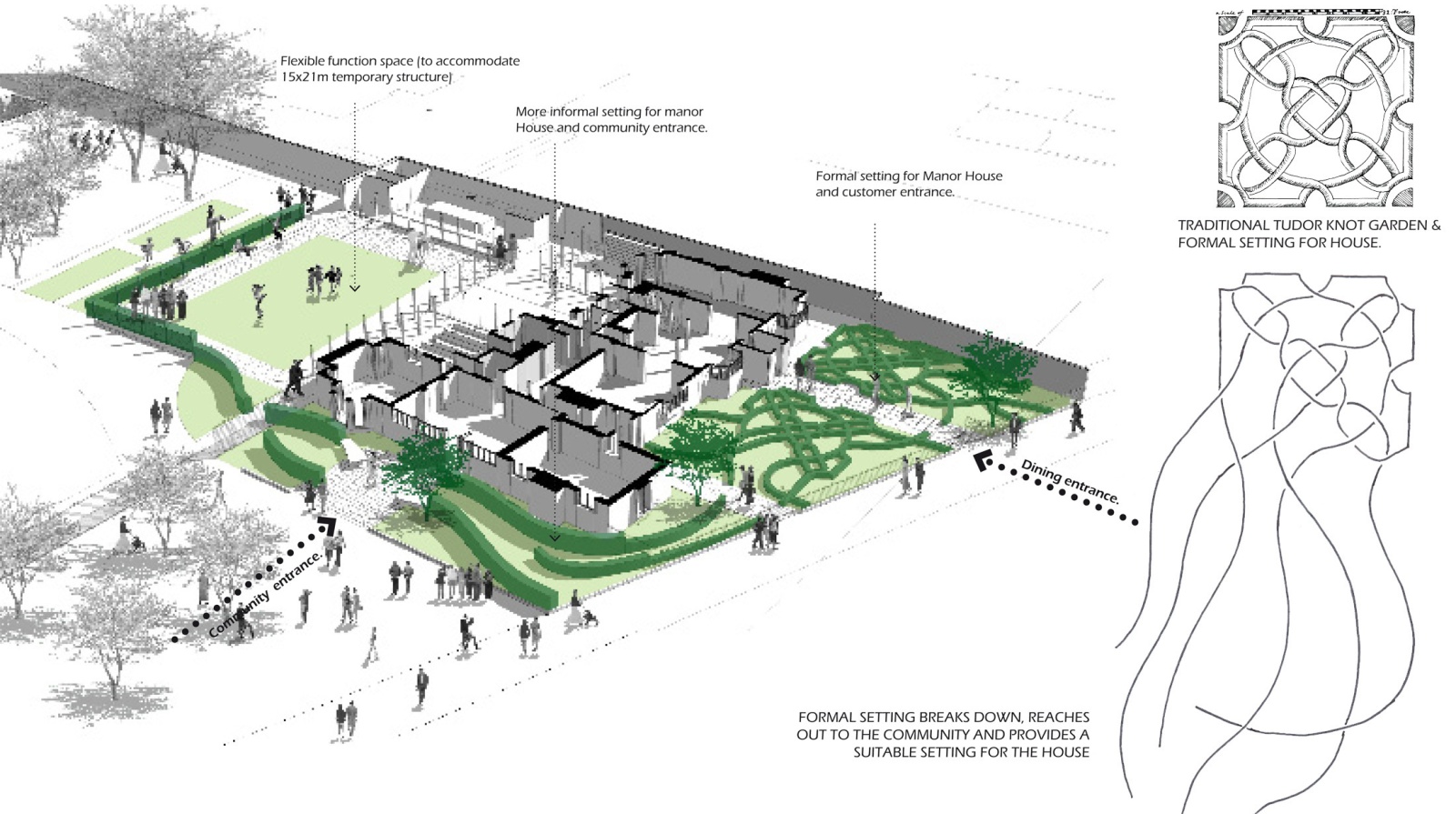 Construction and Completion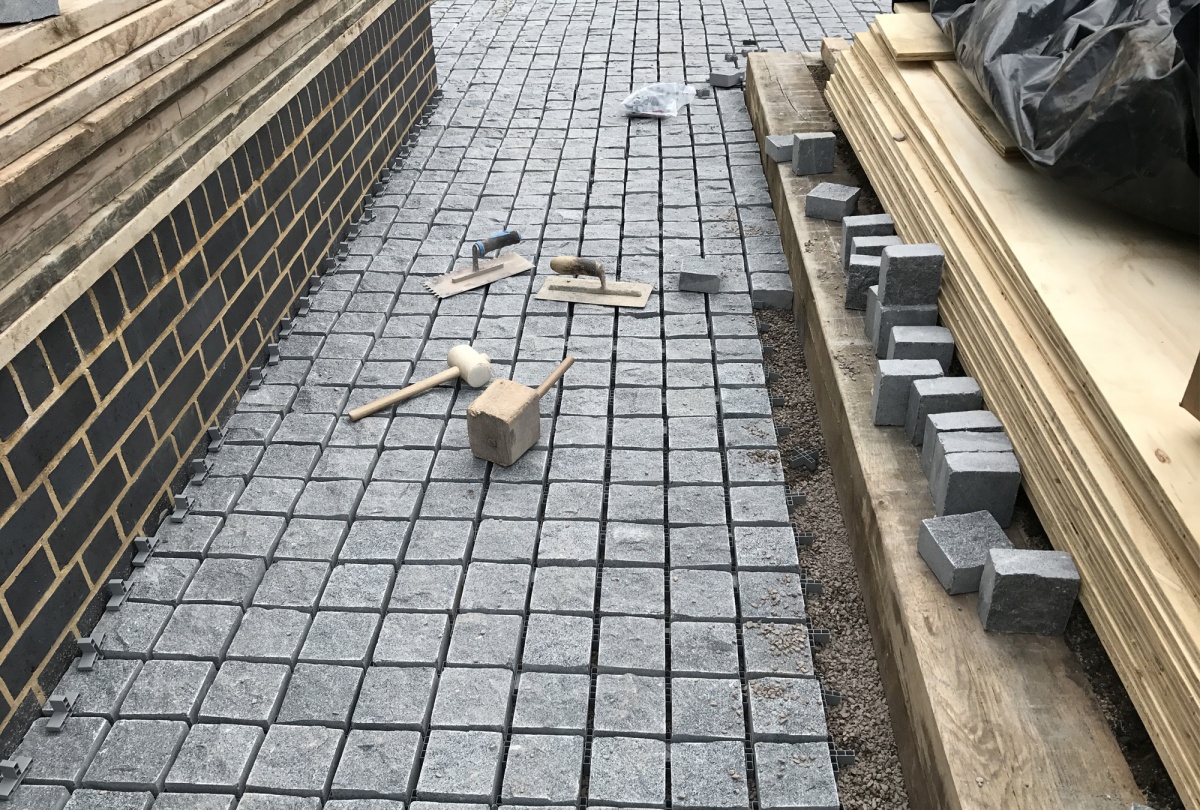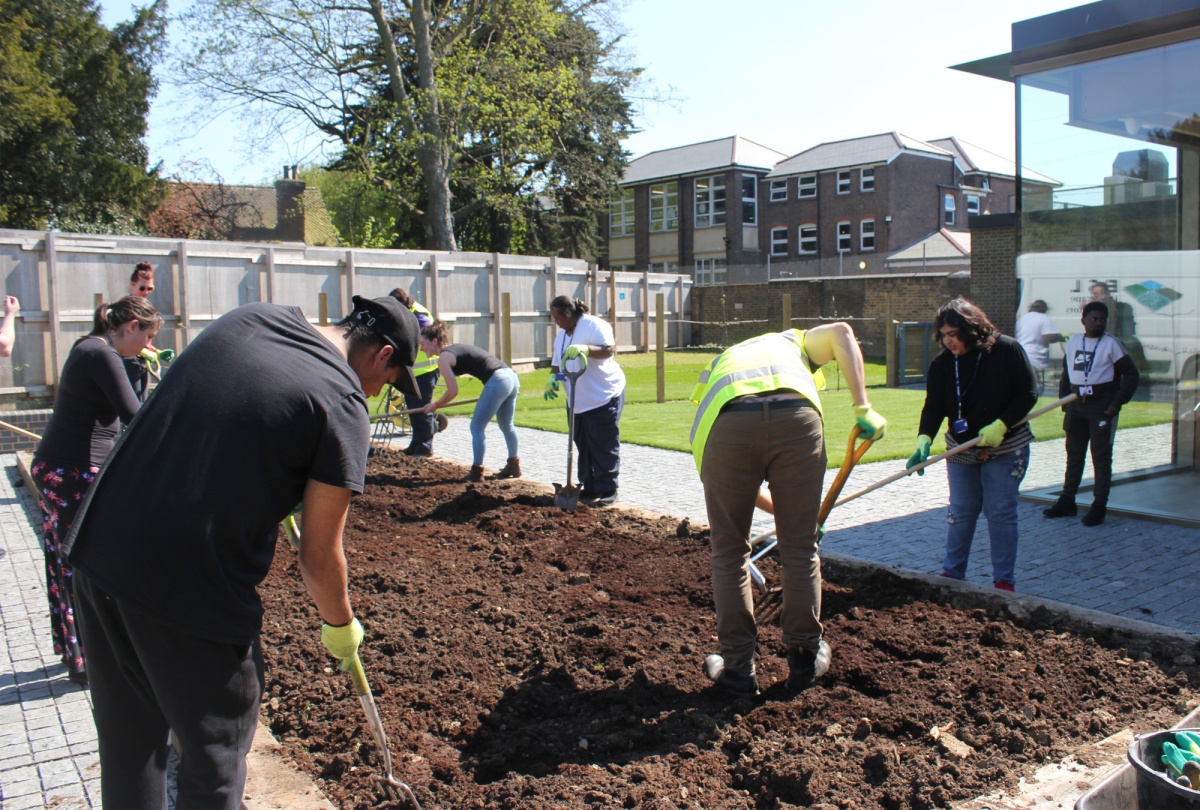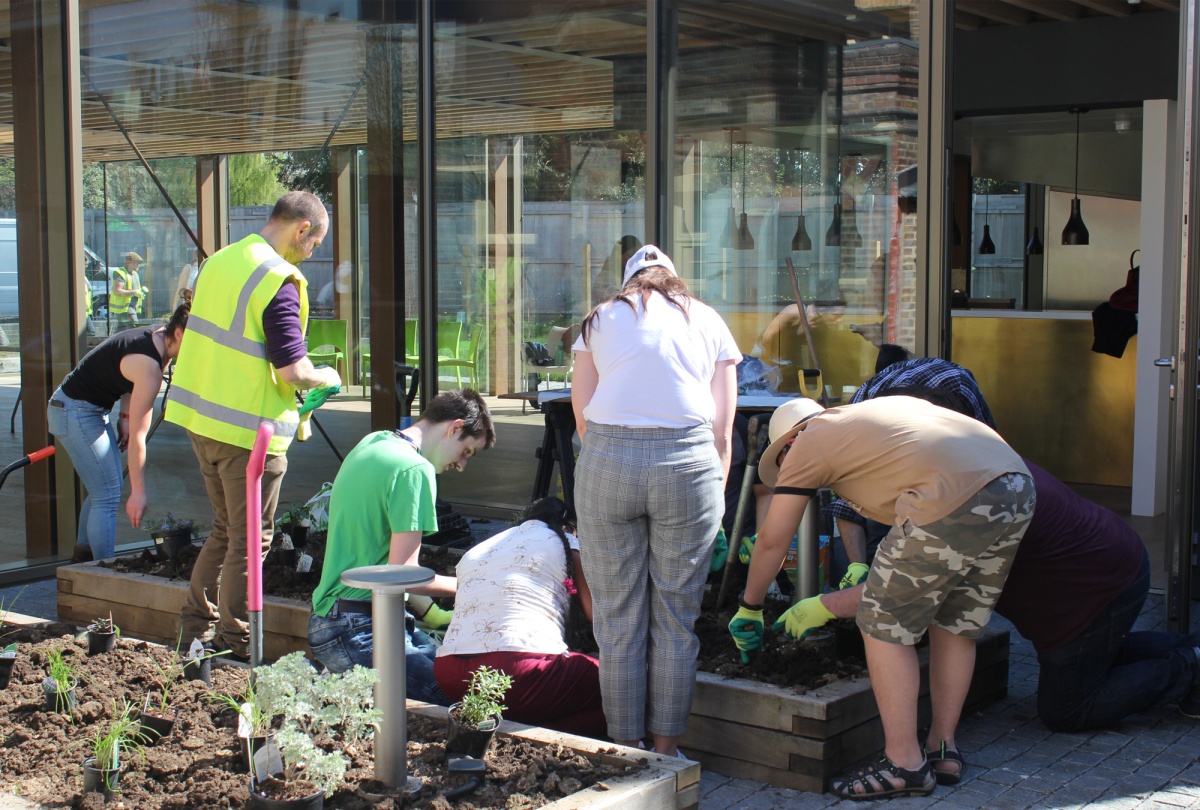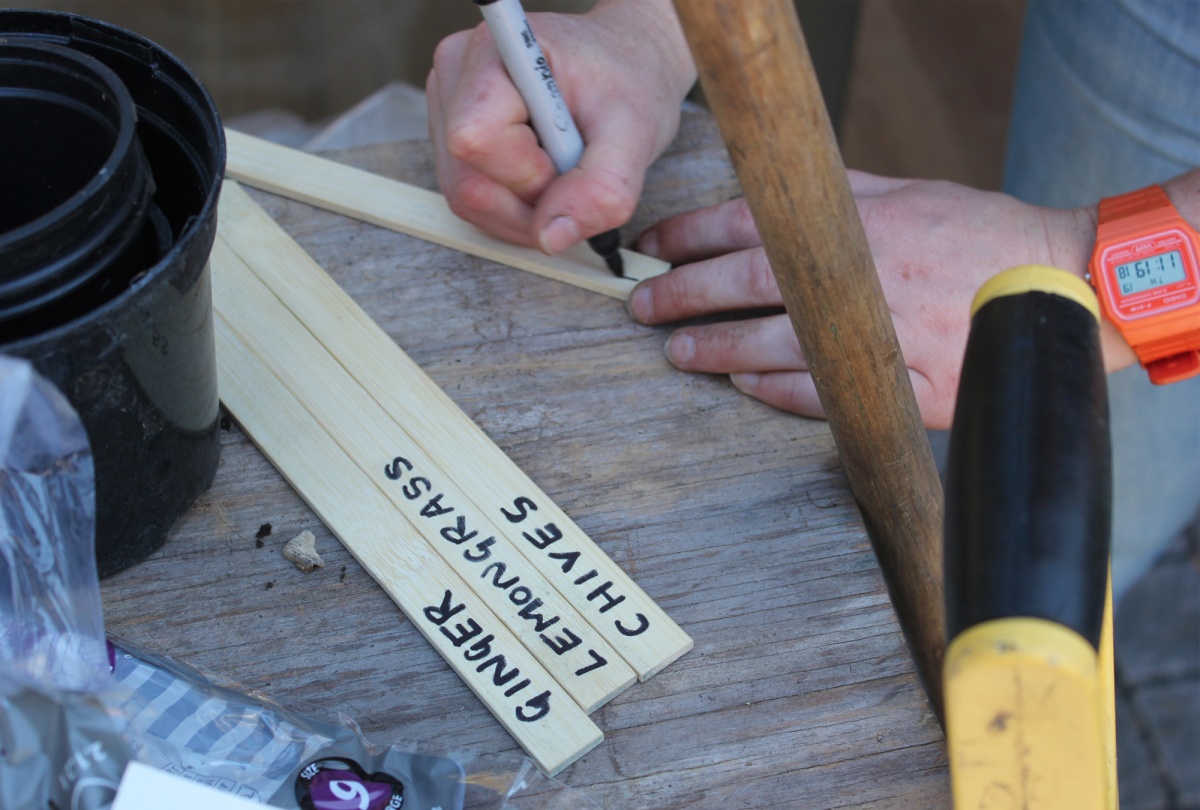 We love working on community focused landscapes as we can bring our naturalistic approach to the public environment.
Get In Touch
+44 (0)1225 424 514
info@seedlandscape.com