This is one of our favourite social housing schemes, with a great design team and client.
The site is in the Borough of Lewisham in South East London. The southern boundary is shared with Bromley Hill Cemetery and surrounded by housing to the west, north and east. The housing to the east is post-war flats with associated 'garden space' to the side and rear. This garden space is fenced and gated.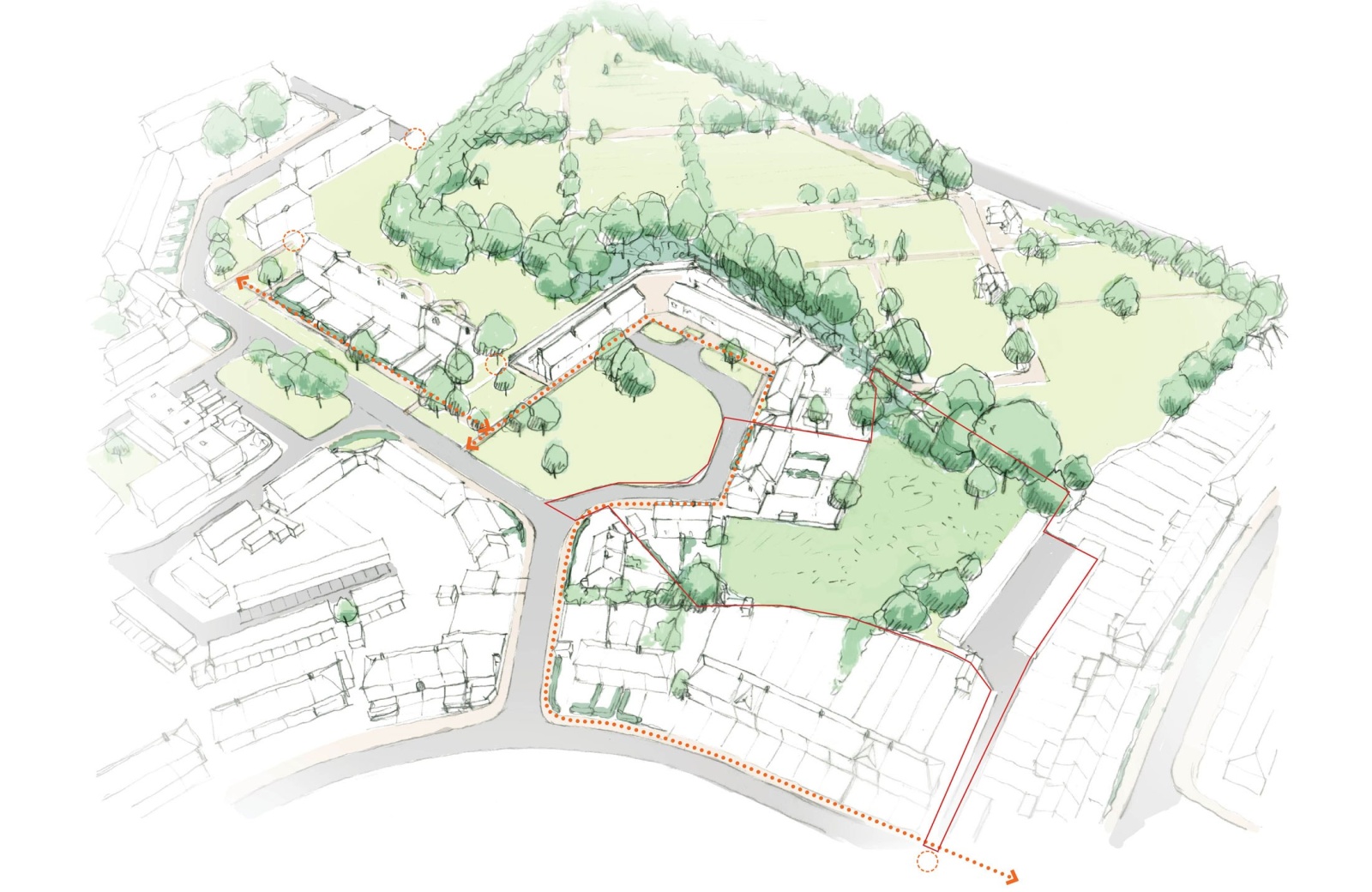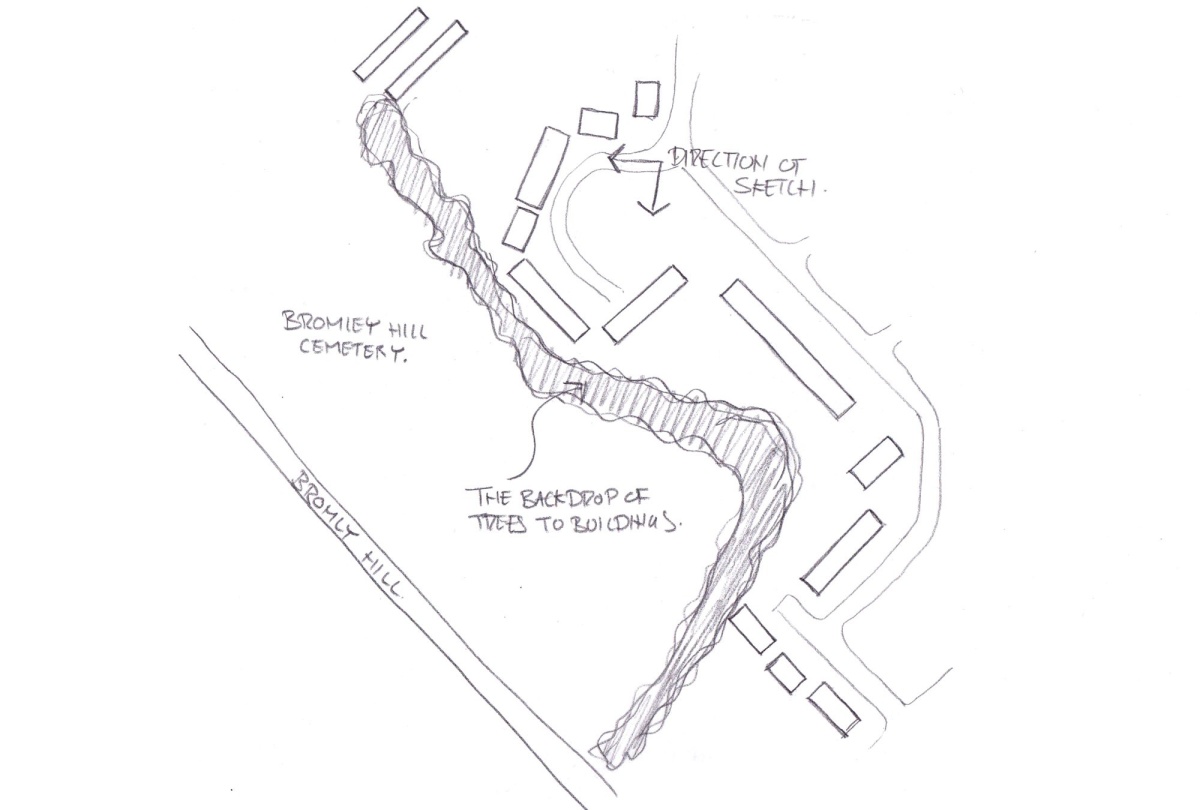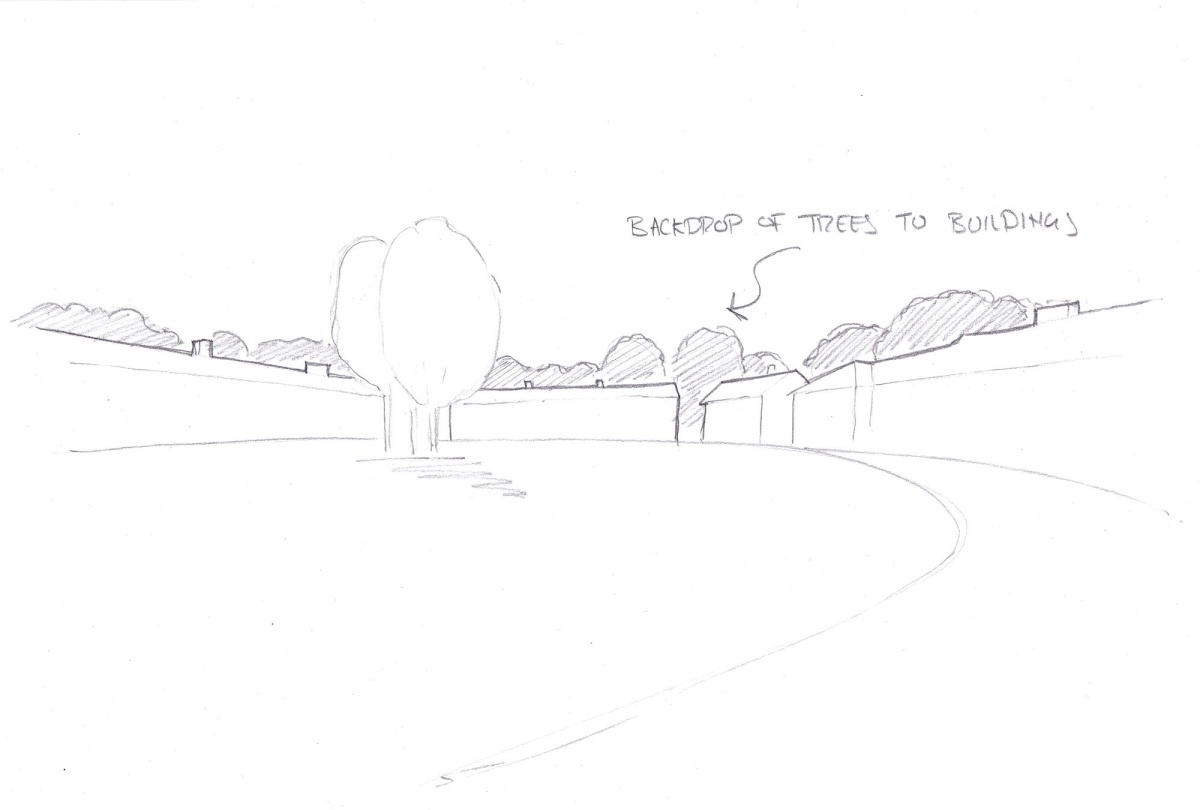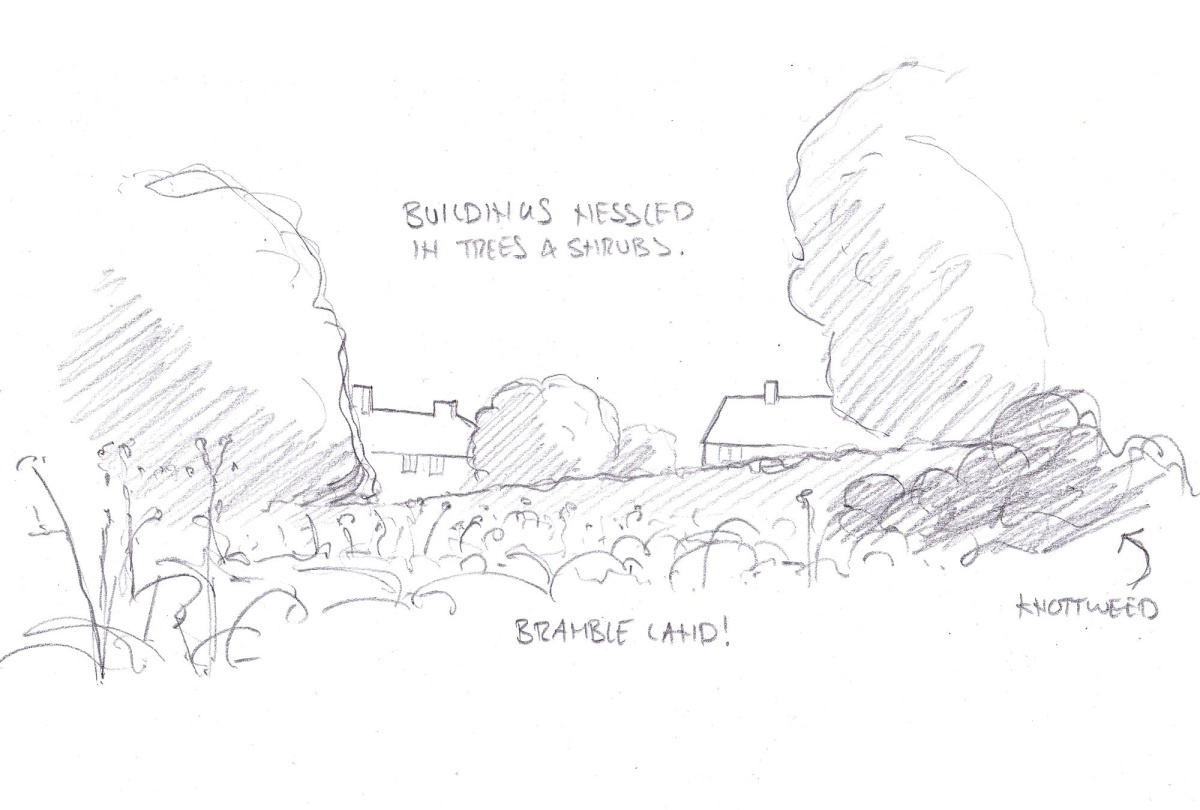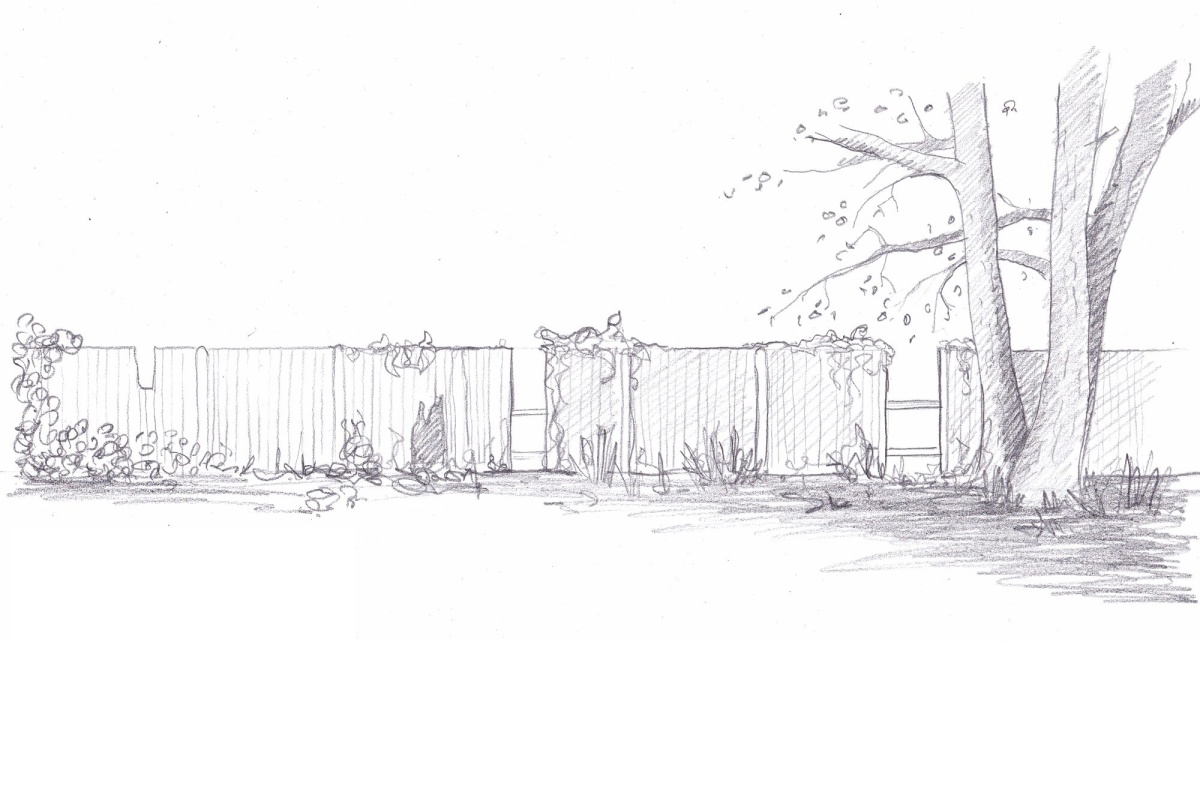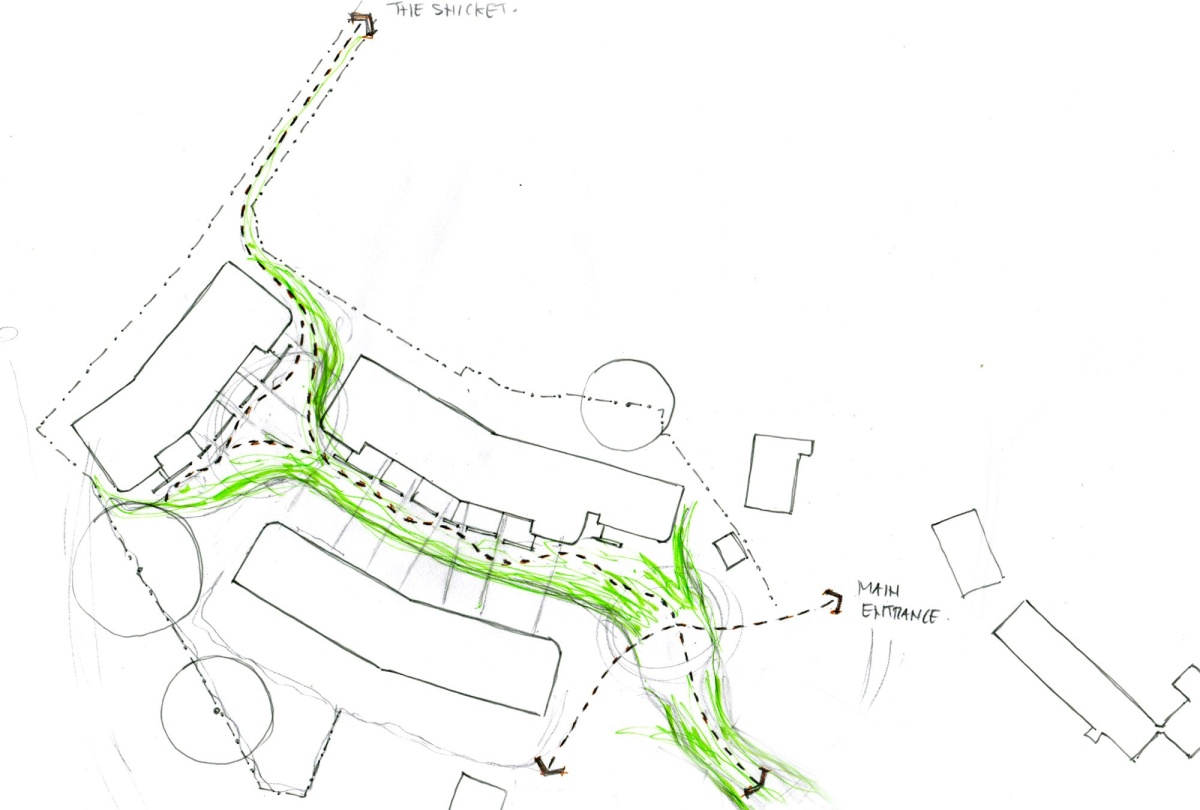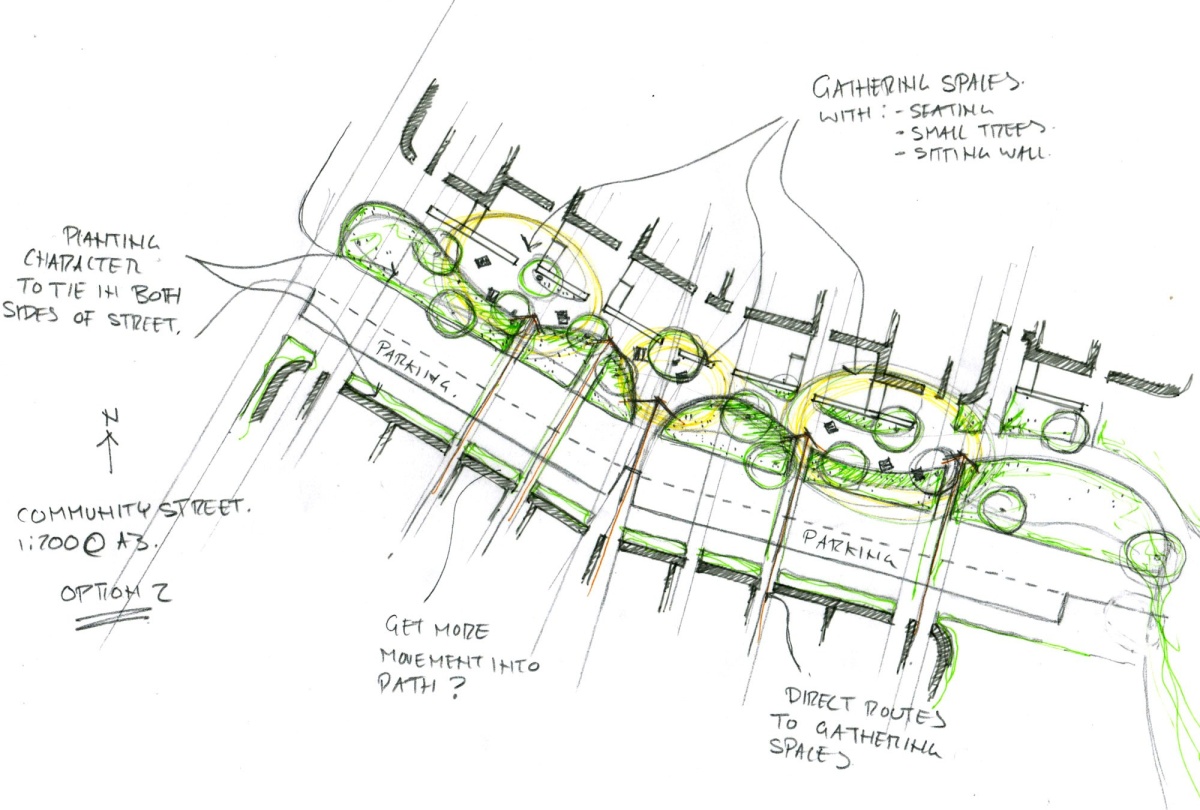 We wanted to create proposals that helped link the existing landscape spaces and break down the character of gated and forgotten areas of mown grass.
The existing locked access to the north would be opened up and a new landscape link created into the heart of the site.
New informal play spaces would be designed to be discovered. They have been created to lead people around the more wilder parts of the site with the overall ambition of becoming the start of a woodland walk through the existing boundary woodland.
The heart of the site is the Community Street. It has been designed as a shared surface with a Community Garden on the south facing side. Private gardens face onto the Community Garden breaking down public private barriers and encourage people to meet (the design was conceived during lockdown!).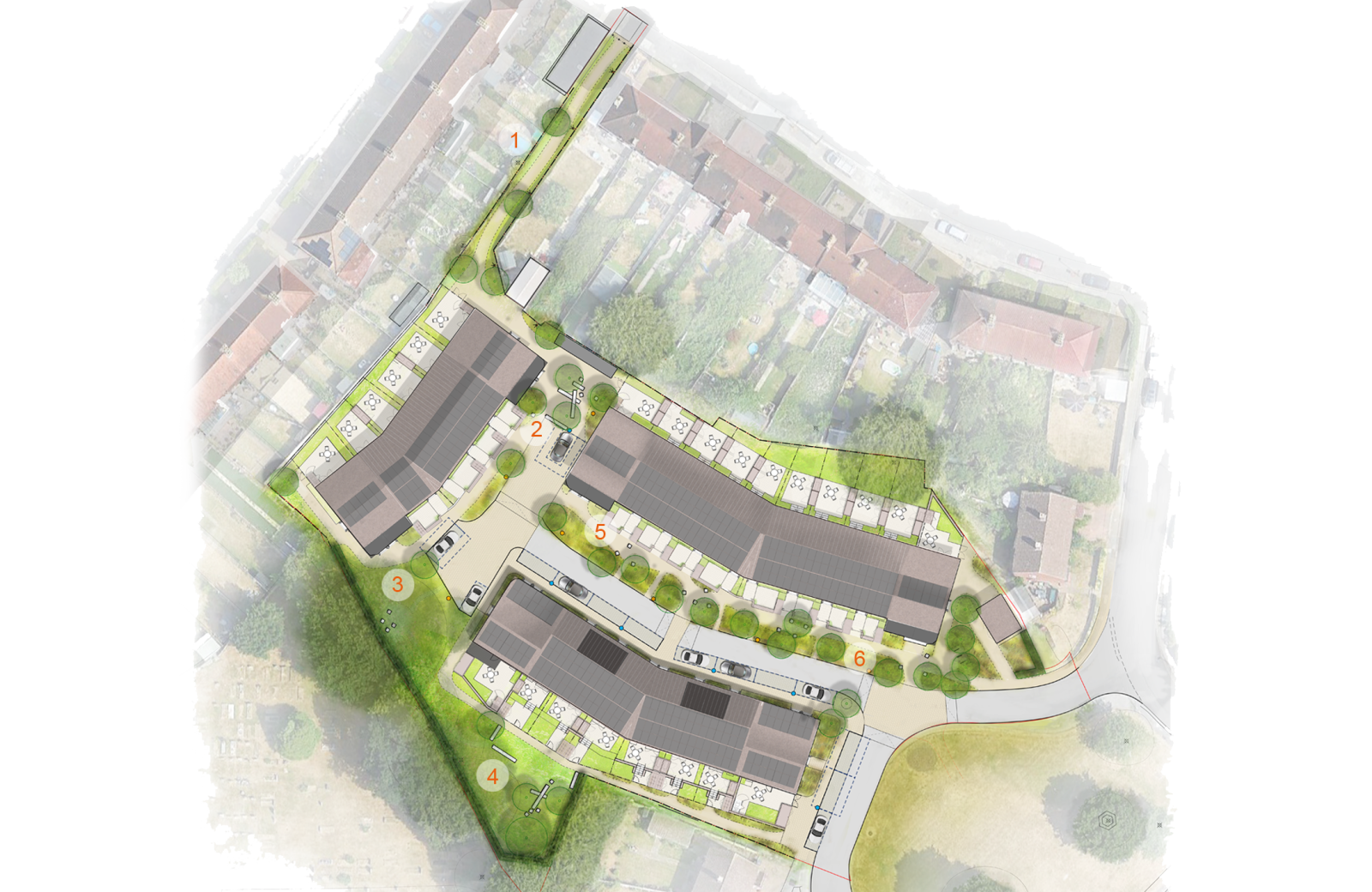 Landscape Masterplan
1
Winding path with meadow planting and occasional climbers and fruit tree. New fence to gardens
2
Informal community play area
3
Informal seating under the existing oak tree. This area will have a wild naturalistic feel with shade loving meadows, informal paths and a new boundary hedgerow
4
Low key focal point with informal play area, seating and possible communal dining tables. Located to have strong links to the adjacent back gardens and terrace.
5
Community gathering spaces with strong links across the road and with front gardens.
6
The community garden planted with ornamental grasses and perennials. The planting would be designed to stand in winter. The trees would be focused around the community gathering spaces.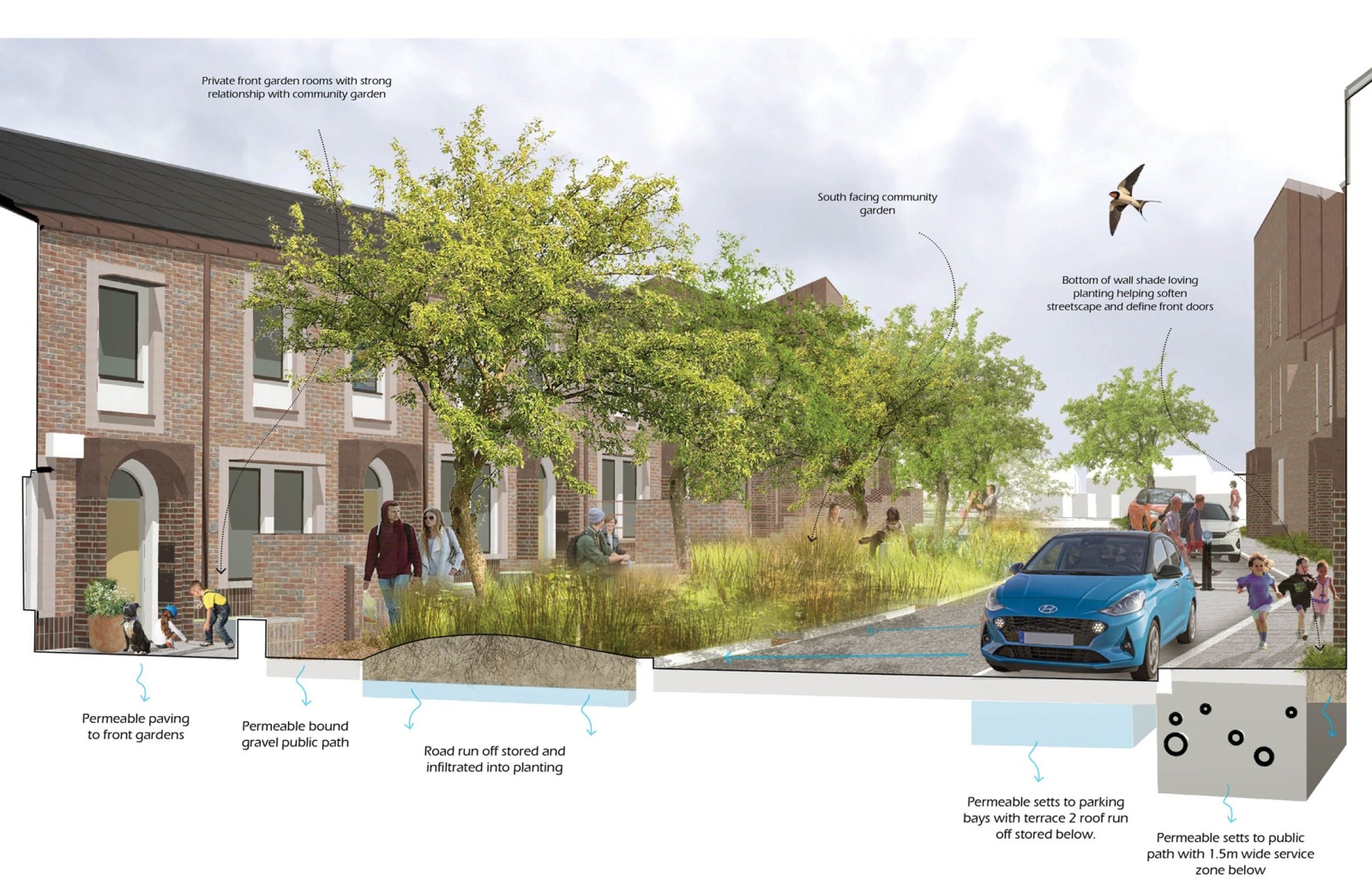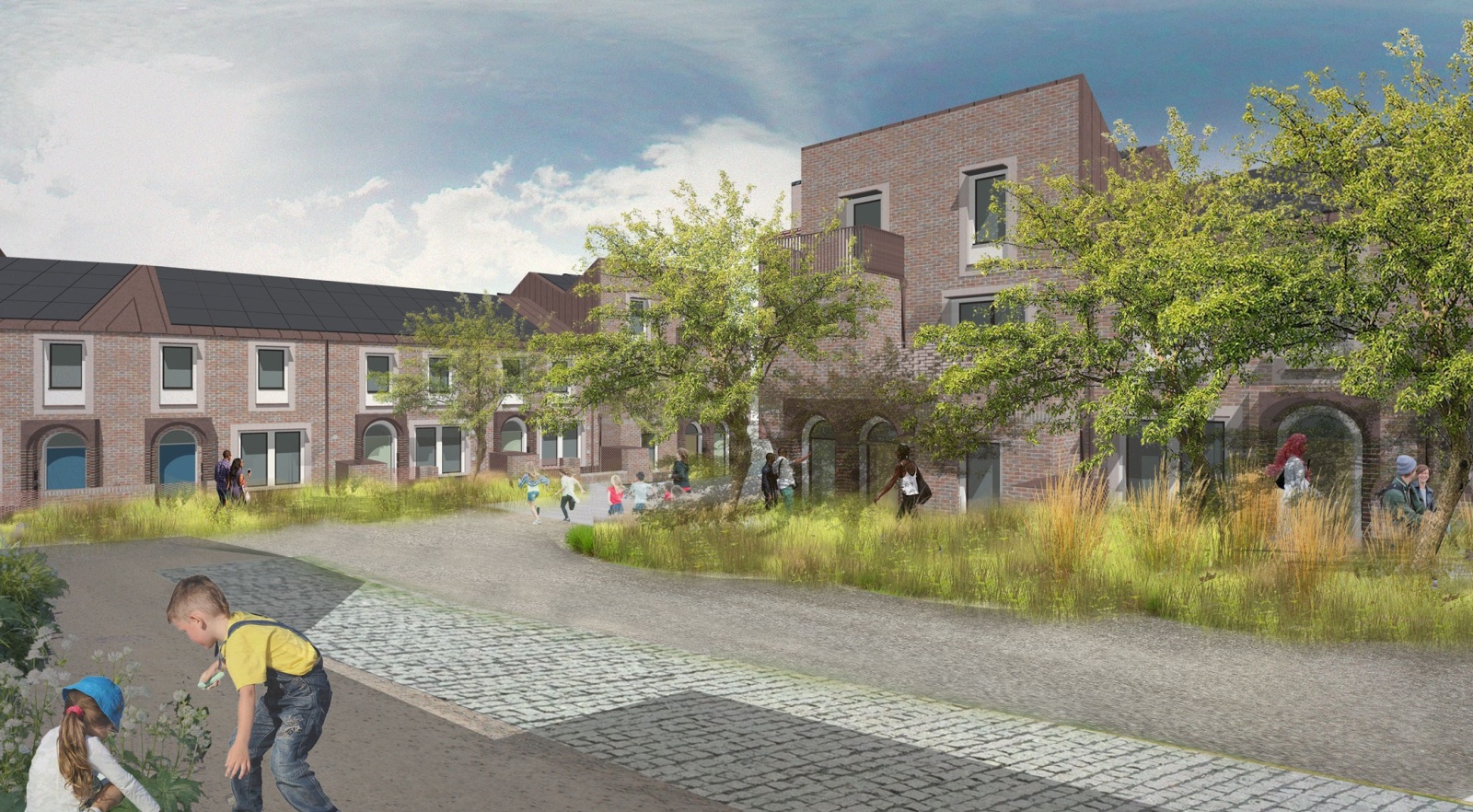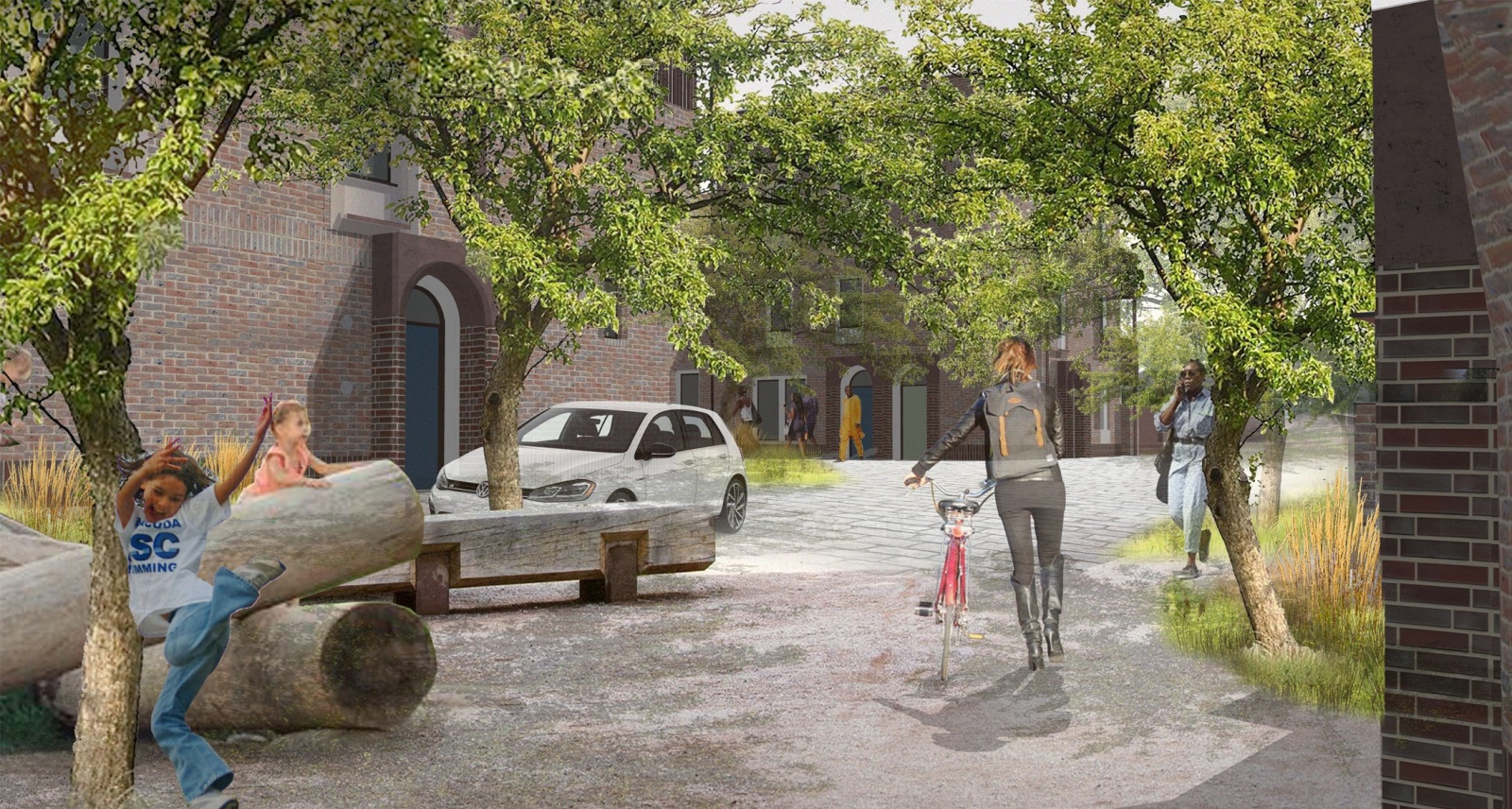 We love bringing together our sense of place approach with our understanding of how people use their private spaces